Starting A Sensory Test 
Preparing to test your product with a target audience can be an exciting and scary feat. So, we've had our experts prepare the top three things you need to know so you'll be prepared well in advance of reaching out for testing.
Determine Your Objective: Know What You Want
Objectives. What questions are you trying to answer about your product? If you are having trouble answering this question, speaking with a sensory scientist can help. We can help you determine if you are searching for information on customer preference, or differences between products, or possibly purchase intent.
The Devil is in the Details
Merieux NutriSciences' Sensory Program has an array of sensory tests, and our experts will happily consult you on which test and the design if you don't have something already in mind. Things to consider when choosing a test include:
Products. Description of the products you are having tested.
Demographics. What, if any, type of demographics need to be recruited and how many respondents are needed?
Preparation of product. Does the product need to be prepared? Baked, fried, microwaved? Are there preparation instructions for the testers to follow?
Technique. Are there special techniques in regards to serving or consuming?
Special Equipment. Are there any special equipment needs?
Timeline for Results and any specialized reporting forms
Choose a 3rd Party Testing Facility
Because there are so many sensory tests available, it is important to know that your third-party provider offers the best option for your product and your go-to-market objectives. A strong sensory partner should be well versed in a variety of sensory tests and technique to maximize your panel budget. Below are the myriad of solutions for your product offered through Merieux NutriSciences' Sensory Program.
Large Scale Consumer
Difference Testing
In-Home Use Testing
Focus Groups
Flavor Profiles
Directional Attribute Testing
Descriptive Analysis
Sensory Shelf Life Studies
Quantitative Consumer Assessments
Metro Shopping
Category Appraisal
Competitive Landscape
Consulting & Education
Specification Creation
As a provider of consumer health, we bring over 30 years' experience in sensory research to help R&D groups, marketers, sales teams and manufacturers to optimize their product characteristics. If you have any questions about our solutions, the tests we run or how we work with our customers please, contact us.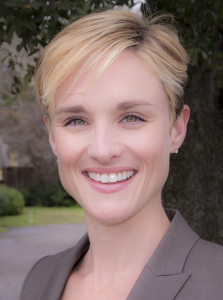 Gillian Dagan, Ph.D, CFS
Research Services Business Development Director, Mérieux NutriSciences
Dr. Dagan joined Mérieux NutriSciences with the mission to grow the Research Services business unit that provides clients with customized research projects like sensory testing and shelf life studies. She previously served as Chief Scientific Officer of ABC Research Laboratories where she developed sensory and quality assurance programs for manufacturing and food service clients.