I once jokingly said during a presentation that there were at least 10 ways to sabotage your food pathogen testing program. While no conscientious food safety leader would set out to negatively impact their own program, the high attention to detail and constant organizational discipline required for an effective testing program leave some room for error. If any small step is not well designed and expertly executed, then your entire program may be worthless – or worse – may cost you millions due to a recall or human illnesses. One factor in particular that manufacturers need to focus their attention on is the reliability of their pathogen sampling and compositing (pooling) strategy, as well as the applicability of their pathogen method. Specifically, what test portion should be taken to ensure accurate results, and what method should be used when testing for the presence of pathogens?
Our recent publication in the International Journal of Food Microbiology highlights an example of applying the scientific method to food pathogen testing. Our microbiological methods validation expert, Wendy McMahon, MS, worked on this project with scientists from a leading global food company. Together they investigated the limit of detection for five different pathogen methods that spanned cultural, ELISA and PCR across an array of 23 different food products. Their findings help to ascertain whether various sample sizes ranging from 25 g to 375 g can be used successfully. The good news is that these methods performed very well overall, allowing for method options across all of these matrices. However, some matrices performed differently than others due to factors explored in this study and presumably other factors that were not addressed. It is inadvisable to assume that your sample compositing strategy and analytical method choice detects pathogens at an appropriate level.
Because testing is critical to the health of your consumer and your business, consider utilizing tools such as method validation, as illustrated by this publication, to test the strength of your program. Then you can operate within a detailed and disciplined environment with full confidence that your program is built on solid ground. For all of the specifics of this study and to learn how it applies to your food testing operations, contact us below.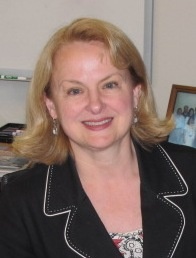 Pam Coleman, MBA, CFS
President, Biofortis / Vice President of Research Services, Mérieux NutriSciences
Pam Coleman, MBA, CFS, heads Biofortis as well as the Research Services team for Merieux NutriSciences in North America.  Her team provides nutrition, sensory/consumer and food safety/quality research support to the food and dietary supplement industries.  Her career spans more than 30 years, most of it focused on analytical service and research projects within food companies and for food companies.  Pam currently serves on the Board of Directors for the Institute of Food Technology.