Several years ago, I attended the International Association for Food Protection (IAFP) annual meeting, representing our new EnviroMap Software Solution. We spent almost five years developing a comprehensive product that would allow us to manage environmental sampling plans for food plants. Prior to that, we developed Laboratory Information Software solutions for food and energy labs for over ten years. From that experience, we recognized an emerging market for a comprehensive cost effective software tool to manage environmental sampling. This combined with the pending regulations of the new Food Safety Modernization Act made us certain that we had the ideal opportunity for our new software, EnviroMap.
While standing on the show floor, I noticed one of the attendees staring at our booth from across the aisle. She had been standing there for several minutes, obviously in deep thought, so I began to approach her. However, at that moment another attendee, who had several questions about EnviroMap, distracted me. I spent at least fifteen minutes with this potential customer, but as I finished up, I was surprised to see her still standing in the same spot across the aisle contemplating our booth.
As is typical for IAFP shows, time moved on and the foot traffic lightened up, so I decided to cross the aisle, introduce myself and ask if she had any questions about EnviroMap. She told me her name was Mary, explained that she was the Vice President of Quality for a pet food company and asked, "what is EnviroMap?"
I told her it is a comprehensive Environmental Management Software. I went into detail about how you load a schematic of your plant into the system, and then you can assign sample points based upon your environmental monitoring plan. This allows for real-time management of every aspect of your environmental monitoring plan.
"Real time?" she asked.
I replied, "Well, as close as you can get. We integrate seamlessly with any LIMS system. This allows you to not only track and trace a swab throughout the sampling process, but the corresponding results are also populated to the site on the plant's schematic as soon as they are available."
I continued on to explain that this allows you to start mitigations almost immediately in the case of a positive. You can also self-construct numerous reports and export them to PowerPoint. I also detailed how data mining can be done in a few minutes, instead of digging through spreadsheets or documents stored in filing cabinets. By this time, Mary and I had moved across the aisle into the EnviroMap booth. I used our live demo to show her how easy it is to use the scheduler to track the progress of your sampling throughout the month.
Before I had the chance to really go into all the details of EnviroMap features, Mary looked at me and said, "But what about Mississippi?"
"Mississippi?" I asked, with an obvious puzzled look on my face.
Mary said, "I am in charge of all of our plants. We have seven pet food plants, all running some version of our official environmental sampling program. I have no way of really knowing who is doing what. My staff does audits, but we are only trying to get some level of uniformity. Our plant in Mississippi is constantly having issues with Salmonella contamination. We keep running mitigations, but with the manual system, we're just going in circles. The plant in Mississippi is taking up all our time, and who knows what is really going on in the other ones. I have to find a solution for the enterprise that also allows us to manage by local plant."
I smiled at her concern, and she asked what I found so funny about her situation. I told her, "Mary, EnviroMap is a web-based hosted solution using Microsoft Azure secure data centers. This allows you to manage all your plants from your office in Chicago, as well as locally, but with corporate visibility. This means you are able to see and manage all your plants, and there is no hardware cost. All you need is a computer with a web browser."
A couple of months later, our implementation team was busy installing EnviroMap at Mary's pet food plants. Mary and I still talk, usually at IAFP meetings. The good news is she not only found a solution to the Mississippi issue, but she also found a solution for effectively managing the EMPs at all her facilities.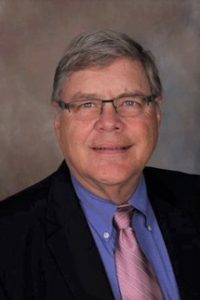 Larry Bowman
President, EMAP Holdings, LLC
Larry C. Bowman has over 20 years of experience in designing and implementing data management software solutions in both the food and energy markets. As President/CEO of Management Solutions of Virginia, Inc. Mr. Bowman provided leadership in the development of several Laboratory Information Management Systems (LIMS), Quality Compliance software, and spearheaded the development of EnviroMap. EnviroMap is a cloud based software solution that comprehensively manages environmental monitoring programs. It includes the ability to control environmental sampling across multiple facilities, enforce sampling protocol, provide proactive notifications for contaminated areas and construct comprehensive trending reports. In October of 2015 Mr. Bowman was named President of EMAP Holdings, LLC. EMAP Holdings is a joint venture between Management Solutions of Virginia and Mérieux NutriSciences which joined forces to provide all-inclusive environmental services to the food industry.
Earlier in his career Mr. Bowman held a number of Senior Management and Quality Consulting positions with both technology companies and general business enterprises. He holds a Bachelor of Science, and Master of Science from Virginia Commonwealth University, and has taught college level courses in Entrepreneurial Technology, Marketing, and International Business. In addition, he has attended numerous training programs including Senior Executive Training at the University of North Carolina at Chapel Hill.