Back in 1999, I started contributing as a developer and instructor for the "Advanced Listeria monocytogenes Intervention and Control Workshop," presented by the American Meat Institute, which is now called the North American Meat Institute (NAMI). During the first few meetings, I took great interest in learning how each of the major US meat and poultry Ready-to-eat (RTE) manufacturers were conducting their Environmental Monitoring Programs (EMPs). A pledge by industry executives to keep food safety a non-competitive issue enabled open sharing, which brought some intense discussions as we worked towards a consensus of what constituted the true best practices for EMPs. This open forum, combined with a close collaborative interaction with the USDA- FSIS, allowed the US RTE meat and poultry industry to make tremendous strides in reducing the risk of L. monocytogenes. 
For over 20 years, I have chased a variety of environmental pathogens through many different types of processing environments, and I have observed some profound changes in the way that we conduct environmental monitoring. Recently, as part of the NAMI Listeria Workshop, we have been using a "Maturity Model" to help manufacturers understand how the industry has progressed and how their EMP programs compare in maturity with some of the best-in-class manufacturers.
The first stage in the Maturity Model is Doubt. I remember going to an RTE facility in Central America, where they told me that Listeria monocytogenes did not exist in their country. They continued on to explain that even if it did exist, the people who lived there were stronger and therefore would not be infected by this bug. Well, in actuality they did not have a public health system that could track Listeriosis. When we started looking, we found high levels of Listeriaspp. in the RTE facility environment. I also remember a small RTE manufacturer in the U.S. who proudly demonstrated his Listeria EMP by holding a cotton-tipped swab in the air for exactly one minute, and then sending this to the lab for testing once every month. Unsurprisingly, they had an impressively low level of positives. By implementing more aggressive Listeria monitoring in these facilities, they rapidly graduated to the next stage – Awareness.
During the Awareness stage, the facility food safety team becomes aware that an environmental pathogen exists in their facility. Often these early EMP programs focused on sampling both the product contact surfaces (PCS) and the finished product. Listeria programs would often target drain sampling where positives were almost always found, and the corrective action was simply to clean and re-sanitize. It is still debated whether Listeria spp. comes out of the drain or if the drain is a collection point for Listeria in the general environment. Equipment and the RTE environment were mainly sampled after sanitation, but pre-operation in the process to manufacture a product. Salmonella EMPs in this stage also tended to look at "facility composite" samples taken from sifter tailings, dust collection systems and floor sweepings.
The next stage is Enlightenment. At this stage, the facility food safety team begins to understand where the enemy is hiding. Intermittent positives are found on PCS, but are becoming rarer due to the dawning understanding of growth niches, harborage sites and transfer points. During the Enlightenment Stage, manufacturers put a great deal of focus on employee practices and the sanitary design of equipment as well as the facility. They also focus on the appreciation of compartmentalization, segregation and the flow of air, drainage, ingredients, product, refuse and packaging materials (hygienic zoning) throughout the facility. Numerous positives are still found in the RTE area, but they are helping the team understand the issue and prioritize corrective actions, which more focus on treating the root cause instead of the symptoms.
Some facilities have now progressed to the Preventive Stage. In this stage, it is extremely rare to find a PCS positive, and the finished product is never positive. Facilities are beginning to understand that certain indicator sites can be monitored to prevent the environmental pathogen from advancing to critical areas. Very few positives are found in the exposed product RTE area. The majority of positives are found through intense sampling and by breaking down equipment to take samples in very difficult to reach/difficult to clean areas, often as part of investigational sampling. This is known as Seek and Destroy Sampling, a phrase coined by John Butts at Land 'O Frost and now used by most industries. Great progress can be made through the use of advanced data management techniques and the use of this data to set priorities, justify capital expenditures and staffing and to permanently eliminate risk through effective corrective actions allows great progress to be made.
A few of the most progressive facilities have entered the final stage, Predictive. Employee practices, hygienic zoning, data management and sanitary design have all been perfected. The facility food safety team knows exactly how and why an environmental pathogen could enter the critical RTE areas, they have hurdles in place to prevent this from happening and the indicator sites are monitored to verify control. Efforts are focused on reducing levels of environmental pathogens entering the facility or multiplying, even in areas outside of the RTE area.
It is not enough anymore to simply have an EMP. Regulators are using new techniques such as Whole Genome Sequencing and conducting "Swabathons," to find environmental pathogens. They're hoping to feed positive results into the public health surveillance system as the source of smaller outbreaks and even sporadic illnesses. Facilities and industries making RTE food and pet food products should take stock of where they fall in the Maturity Model and work to move up the scale.
Need help moving up the scale to the Predictive stage? Consider implementing an environmental monitoring tool for your facilities. Mérieux NutriSciences' EnviroMap software offers cloud-based tracking to schedule, map and track your environmental sampling procedures. EnviroMap also allows manufacturers to analyze historical data without needing to cross-reference several spreadsheets and recognize trends over time.
Looking to gain deeper insight into the microbial condition of your plant and learn how to implement an effective environmental monitoring program at your facility? Learn the difference between routine monitoring and investigations at our upcoming course, "Effective Environmental Monitoring & Aseptic Techniques" on September 12 -13, 2017 in Rosemont, IL.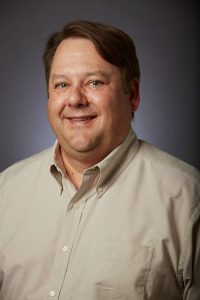 Tim Freier, Ph.D
Division Vice President, Scientific Affairs and Microbiology, America, Mérieux NutriSciences
Tim Freier is the Division Vice President, Scientific Affairs and Microbiology, America at Mérieux NutriSciences. He has over 25 years of experience working in various food safety and quality related positions in food facilities and in the microbiology lab. Tim has worked extensively in the area of pathogen environmental monitoring and exploring and implementing new food safety technologies.