A decade ago, allergens were an uncommon cause of meat and poultry product recalls in the United States. The proportion of meat and poultry products recalled annually due to allergens steadily increased from 8% in 2008 to 35% in 2012 due to increased awareness of the issue by inspection personnel and establishments. Moreover, the total number of recall events involving meat and poultry products due to undeclared allergens increased 103% between the calendar years 2012 and 2015. Undeclared allergens have now become the leading reason for recalls of meat and poultry products from the U.S. marketplace.
To address the upward trend in undeclared recalls, the USDA's Food Safety Inspection Service (FSIS) will host a public meeting in Washington DC on March 16 to discuss a strategic approach for establishments to reduce recalls due to undeclared allergens. The meeting will focus on the agency's policy regarding undeclared allergens, labeling compliance and best practices for prevention.
Currently, FSIS requires all ingredients to be declared by their common or usual name in descending order on a product's food label. The agency supports the voluntary use of allergen statements (e.g. contains) and evaluates "may contain" type statements on a case-by-case basis. If a company distributes a food product with an undeclared allergen into commerce, the agency considers the recall to be a failure of the company's food safety system.
Undeclared allergens can be a costly error for food companies, but a recent FSIS Federal Register notice indicated the problem is "often preventable." Within the notice, the agency suggested the majority of recalls due to undeclared allergens could be attributed to "incorrect labeling or packaging of products, due to unexpected product and ingredient changes, cross-contamination of product during processing, and other types of procedural and human error."
In response to the growing problem of undeclared allergens, the agency developed verification and inspection activities to communicate recommendations for controlling allergens. In 2013, a verification task (FSIS Notice 29-13) instructed FSIS personnel to meet with establishments to evaluate the reasons for the rise in recalls due to undeclared allergens. FSIS Notice 29-13 led to the development of the FSIS Directive 7230 that instructed inspection personnel to continue the verification of product formulation and labeling related to allergens in FSIS establishments.
FSIS verification activities determined that 68% of the establishments lacked an allergen control program or plan. During subsequent verification activities, it was determined that a greater number of establishments had an allergen plan/program than before. Moreover, verification activities revealed an increased use of multi-ingredient components, which resulted in a recommendation for establishments to consider the introduction of ingredients into a product as part of their hazard analysis.
In 2015, FSIS initiated monthly verification activities to determine whether establishments are properly controlling and labeling the major food allergens known as the "Big 8" (wheat, eggs, crustacean shellfish, fish, milk, peanuts, tree nuts, and soybeans). Under FSIS Directive 7230.1, inspectors conduct record reviews and observe production processes to ensure the accurate control of potential allergen hazards.
The challenge of preventing undeclared allergens, the surge in related product recalls and the findings of verification activities will be addressed at the upcoming meeting by experts from federal agencies (FSIS, FDA, CDC) and academic institutions. According to the FSIS notice, the meeting will address topics such as best practices for prevention, FSIS policy and enforcement, and emerging issues.
The public meeting will discuss the FSIS 'Compliance Guidelines Allergens and Ingredients of Public Health Concern: Identification, Prevention and Control, and Declaration through Labeling'. The guidance provides best practice recommendations for establishments to ensure product labels declare all ingredients, and to verify products do not contain undeclared allergens or other undeclared ingredients.
The compliance guidelines emphasize three basic principles for processing, handling, storing and labeling a product with an allergenic ingredient: 1. Identify; 2. Prevent and control; and 3. Declare.
Within the compliance guidelines, FSIS identified the common reasons for recalls due to undeclared allergens, which include:
New ingredient
New supplier
Misprinted label
Product in wrong package
Product reformulation
Ingredient reformulation
The potential presence of allergens within a new ingredient or formulation is an important issue to consider when changing suppliers or modifying the formulation of an ingredient. The FSIS guidelines suggested routine verification is vital to ensure the formulation of the ingredient is accurately described on its label. Establishments have been advised to routinely monitor the formulation of ingredients.
According to FSIS, the recall of a product due to an undeclared allergen suggests the establishment "1) failed to address the chemical (allergen) food safety hazard in its hazard analysis, 2) failed to support the decisions made in the hazard analysis, 3) failed to reassess the hazard analysis, or 4) failed to effectively implement the controls to support the decisions made in the hazard analysis."
Prior to evaluating the final product for allergens, establishments have been advised to consider the potential allergen risk in incoming meat, poultry or related components. Establishments were advised to routinely review their supplier's production practices based on information provided by a Letter of Guarantee (LOG), which should identify the ingredients used in the products supplied and possibly include a description of the supplier's process (e.g. details about processing aids, rework, environmental conditions, etc). The agency advised establishments to periodically review supplier LOGs throughout the year.
An establishment's HACCP plan, sanitation SOPs or other prerequisite programs should incorporate the best practices described within the FSIS compliance guidelines.When an establishment conducts a hazard analysis, the potential introduction of allergen hazards must be considered. During an annual reassessment of a HACCP plan, establishments should consider all changes related to raw materials, ingredient suppliers, product reformulation and packaging.
Effective employee training and sanitation best practices are essential tools for establishments seeking to ensure the integrity of their product, protect their company from damaging liability claims and minimize the risk of costly recalls.
Mérieux NutriSciences consultants can benchmark your food safety management programs against recognized industry best practices to assess your product risk. Well-designed and executed allergen management programs are critical to avoid costly recalls caused by mislabeling and inadvertent cross-contact of ingredients. From plant sanitation procedure assessments to vendor selection and approval, we can review and help you improve every part of your allergen management program. Learn more about our consulting services.
Does your staff need training for allergen risk management? Mérieux NutriSciences offers custom, onsite training for food safety and quality. Our courses can be tailored to fit your unique products and processes. Contact us now to customize a training to meet your allergen risk management needs and bring it directly to your facility to train your team. Explore our onsite training options now!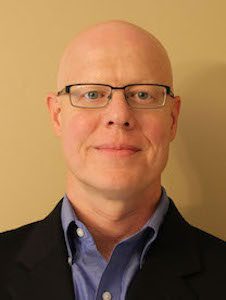 Patrick Kennedy
Information Services Manager, Mérieux NutriSciences
Patrick Kennedy is the Information Services Manager for Mérieux NutriSciences. He has over 15 years of food industry experience and has written extensively covering a wide range of food safety and regulatory subjects. He holds a MS degree in information science from the University of Illinois, and is a member of several industry organizations including AOAC, IFT and IAFP.