The practice of whole genome sequencing (WGS) has received a great deal of attention in the food industry and among industry trade associations in recent years. Whole genome sequencing is a process that uses laboratory methods to determine or map the complete DNA sequence of an organism's genome. Each microorganism has a unique genetic fingerprint that can be identified and traced using WGS.
Disease detectives use WGS as an important tool in foodborne illness outbreaks and recall situations. It provides genetic information about the germs (microorganisms) making people sick. This information improves our ability to detect, investigate and stop future foodborne outbreaks.
With whole genome sequencing, Listeria outbreaks can be detected when as few as two people have gotten sick. When officials determine that the same strain of Listeria is making multiple people sick, then it indicates that the source of these illnesses may be the same – for example, the same contaminated food or the same contaminated food processing facility. Thus, whole genome sequencing can help disease detectives solve outbreaks and identify the source facility, or even the source processing line. Public health officials combine data from real-time whole genome sequencing and data about Listeria in foods with information from patients about the foods they ate. By doing so, public health officials can: detect more clusters (possible outbreaks) of Listeria infections, link cases ofListeria to a likely source, identify unrecognized or new sources of Listeria and stop Listeria outbreaks in their early stages. WGS is a useful tool for public health agencies to stop an outbreak from spreading by quickly identifying the source.
As food companies comply with the Food Safety Modernization Act (FSMA) and its various rules, it is important to understand the implications of whole genome sequencing. Isolates from both the product and the factory environment can be directly compared to isolates from other outbreaks. This provides the potential to link otherwise unrelated outbreaks to one common source. Recent investigations used WGS to determine the identity of both the food product and the facility responsible for contaminated food in the marketplace. In several instances, WGS was used to test samples derived from victims, and then scientists compared those results to product samples to determine if a victim was infected by an identified source. This highlights the need for manufacturers to implement a rigorous environmental sampling and testing program at their facilities.
Most food companies implement, execute and manage their HACCP (Hazard Analysis Critical Control Point) program well. However, outbreak and recall data points to problems with prerequisite programs such as sanitation, allergen control, and GMPs (Good Manufacturing Practices). Environmental monitoring falls into both the category of a prerequisite program and that of a verification program for sanitation effectiveness. A properly designed environmental monitoring program will identify sources of in-plant contamination and will greatly reduce the possibility of product contamination, when executed with diligence and in conjunction with a well-designed corrective actions program. Manufacturers must not overlook the fact that with FSMA, the FDA can review laboratory reports, environmental monitoring programs, and corrective action records. A properly designed sampling and testing program that is effectively managed can remove the fears associated with regulatory visits.
Want to ensure your environmental monitoring program is operating at maximum effectiveness? Mérieux NutriSciences' EnviroMap tool offers automated scheduling, randomized site selection and predetermined corrective actions for your environmental monitoring. Beyond that, EnviroMap also helps manufacturers visualize their data to perform historical analysis and recognize trends.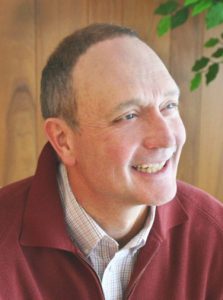 L. Scott Donnelly, Ph.D
President, F.S. Investments, LLC
Dr. Scott Donnelly is a product safety authority with over two decades of food industry experience. His areas of expertise include food microbiology, foodborne illness investigations, laboratory operations, analytical method development, due diligence evaluations, and HACCP. From 1983 to 2001, he held a succession of quality assurance positions with the Infant Formula Division of Wyeth. He retired from Wyeth Pharmaceuticals (Nutrition Business Unit) as Director of Product Safety in 2007. Scott is a certified SQF high risk consultant trainer.