Food quality and supply chain professionals are being forced to make acrobatic decisions on a daily basis to help ensure the safety of your brand and the continuity of your supply chain. As a professional, you rely on historical know-how and industry experience to be able to drive your decisions on both a daily and long-term strategic basis. Operational saving demands, brand safety and the need to be more competitive, all with less and less resources, are just some of the factors that are starting to be expected on a regular basis. 
This is where data comes into the picture and couples nicely with experience and expertise. At Mérieux NutriSciences, food safety and quality testing is at the core of what we do and is heavily embedded into our roots. Every test, audit, sample and interaction creates a data point that individually provides a simple point-in-time snapshot of your results. As this data is combined and analyzed, you will begin to see larger trends and will have the ability to analyze your business operations in a new, different light.
We empower our clients by giving them the tools that allow them to make quick, operational decisions daily. Our digital suite of software products display your environmental and testing data in real time, expanding your ability to better understand your supply chain. Intuition and institutional know-how are table stakes to success but having in-depth knowledge of your system data takes it a step further by providing you with quantifiable data points and trending models that will lead to better insights and more-informed decision making.
Are your suppliers not performing? Show them why. A product category not hitting expectations? Understand the data that lies underneath. Need alerts when your brand is out of conformance? Use your data to be notified when results exceed a threshold you are monitoring. Data management practices allow you to use your existing data to answer your questions and be more efficient.
Data Management provides unique insights by:
Bringing all your data points into one, centralized location – from one test to yearly trends; understand your data ecosystem by harmonizing content from internal and external labs into one location
Enabling collaboration – work with your plants and suppliers in real time by tracking interactions and finding the right contacts when there is an issue
Visualizing issues and opportunities – with your data harmonized it becomes easy to layout interactive graphs to get to the heart of an issue or to help you tell your story
Improving your reaction time – instant access to data keeps you up-to-date on all your product information and lets you react immediately to issues that are discovered
Now the pitch. Our team is building a tool that provides analytical intelligence in real-time. QualMap allows you to gain valuable insights into your supply chain data and prompts you to look at it in new, transformative ways. Work with our experts to capture all your disparate data sources in one location to easily access and visualize your supplier and testing information, which helps you make better decisions for your brand.
Start using your intuition to manage your supply chain. Our software goes beyond the spreadsheet and makes you more impactful.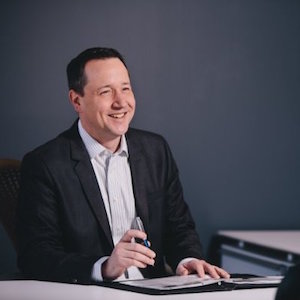 Kevin Hoffmann
Vice President of QualMap, Mérieux NutriSciences
Kevin Hoffmann leads the QualMap team as a part of the MXNS Digital Solutions portfolio. He has nearly 20 years of experience in application development, product management and building SaaS-based solutions on top of big data systems. He holds an MBA from Penn State University.