Those with lengthy careers or students of food microbiology history may recall the original Listeria Hysteria in the 1980s. While Listeria monocytogenes was responsible for an outbreak associated with fluid milk earlier in the decade, the Jalisco Cheese-related outbreak in 1985 was a major eye opener for the food industry. In the ensuing years, multiple dairy products were found to contain Listeria monocytogenes. A few years after that, the Ready-to-Eat (RTE) meat industry was the center of attention relative to reported incidents of contamination with Listeria monocytogenes. Over the next few years, fruits, vegetables, seafood, deli salads and other products were also found to contain Listeria monocytogenes.
Using numerous studies and investigational information from outbreaks, an industry consensus emerged. Listeria monocytogenes contamination in food items was primarily due to cross-contamination in the production environment. Specifically cool, moist environments were identified as the "usual suspects" for Listeria monocytogenes to hide out and grow in.
In the last few years, additional products have been found to contain Listeria monocytogenes. Some product types fit within the consensus view of environmental contamination in high-moisture foods, such as hummus, frozen waffles, ice cream, cookie dough and even raw, frozen pet food. However, not all published findings fit the mold. For example, foods containing very little moisture, such as walnuts and sunflower seeds, have been reported to contain Listeria monocytogenes. While most of the cited incidents were not associated with reported human illness, the inclusion of low-moisture foods on the list of contaminated products once again causes a collective rethink around food safety.
Perhaps we are entering a point in Listeria monocytogenes risk management where we need to look beyond solely cool, moist environments and include a broader set of environmental conditions. The common factor for product cross-contamination remains the production environment. While low-moisture foods have not been historically tested for the presence of Listeria monocytogenes, they could be in the future, as it is unknown if the incidents cited are anomalies or just the tip of the iceberg.
Regulatory guidance has been provided for control of Listeria monocytogenes during the manufacturing process, as well as based on the risk of outbreak in the type of food being manufactured. The latter takes into consideration the intrinsic properties of a food as it impacts the growth of Listeria monocytogenes within the food item. Presently, low-moisture foods would likely be characterized as having a low risk of being associated with an outbreak, but this does not preclude the presence of Listeria monocytogenes and subsequent actions if found. This is further complicated by the use of low-moisture foods as ingredients in foods that support the growth of Listeria monocytogenes, such as walnuts in a deli salad recipe. Perhaps supplier risk analyses should be broadened to take into consideration this newer perspective.
Manufacturers can prevent cross-contamination of foods in the production environment with a robust sanitation and environmental monitoring program. Environmental monitoring gives manufacturers a way to find and eliminate pathogens in their facilities before they contaminate a product. Effective environmental monitoring can also bring about other intangibles to improve an overall food safety program, such as providing historical data for audits.
Are you prepared to monitor your facility environment to ensure it does not pose a risk for product contamination? Attend the upcoming Mérieux NutriSciences course on "Effective Environmental Monitoring & Aseptic Techniques" to learn how to implement a sound environmental monitoring program. This course will be presented in Rosemont, Illinois on September 12 – 13, 2017.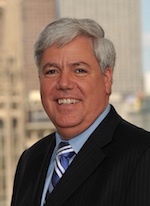 Dave Evanson
Technical Consultant, Mérieux NutriSciences
Dave Evanson is a food safety professional with over 35 years of experience in the food industry. As an educator, he provides instruction and knowledge to help prevent food contamination events. This is accomplished through public and customized courses, environmental assessments and other mechanisms. As an investigator, he identifies causes and provides solutions to the preventable events.