Has the Food and Drug Administration (FDA) detained one of your shipments? Are your fists clenched and heart racing in frustration, desperation or fear? When you receive this notification from the FDA, there's no need to panic. Among other tasks, the FDA is responsible for keeping our food supply safe.
Why has your product been detained? When the FDA has a reason to suspect a shipment is in violation of the Federal Food, Drug and Cosmetic Act, they have the authority to detain shipments. This law gives the FDA the right to examine food, drugs, cosmetics, tobacco products, devices and radiation-emitting electronic products that are to be imported into the United States. If a product is found to be adulterated or misbranded, the FDA can refuse to admit it into the country. The FDA can detain products without physical examination on the basis of a history of violations, or on information about how a product was made. For example, if the FDA believes your fresh tomatoes were grown using a prohibited pesticide, they could detain your shipment.
But don't panic! If your product is detained, you have the right to provide written testimony to prove your product is not in violation. This written testimony can include many documents, but most often will need to be in the form of independent, third-party laboratory testing.
Though your chosen third-party lab will do most of the work for the detention, there are a few important responsibilities that you need to address as the importer or manufacturer. The laboratory performing the sampling will need access to the entire detained shipment when they collect samples for the FDA. If cases are missing from a shipment, the FDA will most likely want an explanation on their location. It is also very important to be aware of your respond-by date. This is the deadline the FDA has issued for your testimony or response to be submitted, and it can be found on your detention notice. Typically, the FDA will grant extensions on this deadline with your written request and an explanation for requesting the extension.
If your next shipment is detained by the FDA, Mérieux NutriSciences can help with the required sampling and testing for the FDA's review to release your shipment into commerce quickly. We make the process easy for our clients with our dedicated FDA team! You simply need to follow our 5-step system:
Step 1: Call or email Mérieux NutriSciences ASAP. Let us know about your detention, and we will begin the process needed to sample and test your product.
Step 2: Gather all of your important documents. We will need you or your broker to have the following documents on hand: FDA Notice of Action, Bill of Lading, Commercial Invoice, Packing List, Customs Form 3461 and Warehouse Address.
Step 3: Using the information included in the requested documents, we will prepare a detailed and accurate quote for your review. This quote will include all costs for the detention, including our sampling and testing services.
Step 4: Once you have reviewed and approved the quote, we will begin the process and schedule the sampling as fast as possible. The samples we collect will be shipped to our lab for delivery overnight, and the analysis will begin.
Step 5: As soon as the testing is complete, we will send you the results to review. With your permission, we will then submit the completed analytical and data packet to the FDA for their review.
How long does the sampling and testing process take? Depending on the particular commodity and reason for detention, we generally have sampling and testing completed within 3 weeks from the time you first reach out to us.
If the FDA detains your product, Mérieux NutriSciences is here to help. We have successfully submitted thousands of FDA packets and are familiar with FDA import alerts related to the food industry. Our team will provide superior attention to detail and immediately respond to your needs. Contact us today to get your products through customs and on shelves!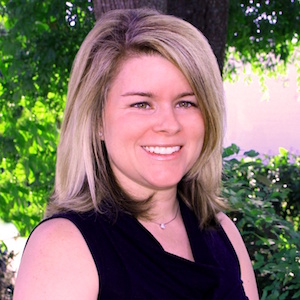 Annie Hughes
Technical Sales Manager, Mérieux NutriSciences
Annie Hughes is the Technical Sales Manager for FDA Detention Services at Mérieux Nutrisciences. Annie has extensive experience regarding FDA detentions and was previously the Business Development Director at ABC Research Laboratories for international trade, focusing on FDA detentions. She has worked extensively with various clients and commodities under FDA detention. Prior to her focus on FDA detentions, Annie worked to serve the testing needs of the produce, seafood, animal feed, nut and grain industries providing her with a comprehensive view of the challenges facing each industry. Annie received both her B.S. in Food and Resource Economics and M.S. in Agricultural Economics from the University of Florida.