Since 2009, FSIS-inspected product recalls for undeclared allergens have accounted for more than one in five recalls. In 2014, for example, allergens accounted for nearly half (46.7%) of all FSIS recalls. While the importance of properly labeling major food allergens has grown in recent years, it's clear that the meat and poultry industry still has work to do.
An analysis of information provided in the FSIS Recall News Releases revealed that unlabeled allergens are more often identified by FSIS than by the establishment. This illustrates the importance of plant personnel taking a more pro-active approach when implementing allergen control measures and verifying their effectiveness.
In analyzing the news releases, three common causes of allergen recalls are: application of the wrong label/sleeve/box, failure to revise a label due to ingredient allergen change and ingredient recall.
Although applying a correct label seems like a simple task, recalls related to application of the wrong label to an allergen-containing product are quite common. Implementing a system using color-coded labels will allow personnel to visually verify that the correct labels are in the packaging machine and confirm that the front and back labels match. Color coding is often a tough sell with the marketing group, so it may be helpful to show them applicable recall notices while explaining that unlabeled allergens can harm consumers, erode brand image and cost time and money. When color coding isn't possible, consider installing barcode readers (for 1-D or QR codes) on lines prior to casing, recognizing that package orientation will likely require several readers on each line.
5 Tips for Allergen-Control
In addition to implementing the use of color coding and barcode readers, we've identified some other allergen-control strategies to ensure that allergen-containing products are properly labeled:
Require written agreements from ingredient suppliers for:

Advance email notification of multiple establishment personnel of any formulation changes
Immediate email notification of any recall situation involving unlabeled allergens in your ingredients

Frequently verify incoming ingredient labels against:

Ingredient specifications
Finished product labels

Develop written processes for:

Inter-departmental approval of formulation changes, ingredient changes and new ingredient suppliers
Review of label proofs

Ensure that the source of a starch or hydrolyzed protein (e.g. hydrolyzed vegetable (soy) protein) is declared on the label
Use only anchovy-free versions of Worchestershire Sauce. When used in processed products, the flavor difference will not be noticeable.

Audit incoming ingredient labels frequently to verify anchovy-free status
Implementing allergen control strategies like these and regularly verifying their effectiveness is the best way to ensure that unlabeled allergens don't reach the consumer.
Are your products at risk of entering the market with inaccurate labels or undeclared allergens? Mérieux NutriSciences offers a course on accurate labeling as well as complete food label reviews to ensure compliance. Our Regulatory Compliance experts will work with you to verify that your labels meet all applicable requirements in the United States and Canada. We will customize your claims, review and develop labels to mitigate mislabeling risk. Protect yourself from a product recall by contacting us today!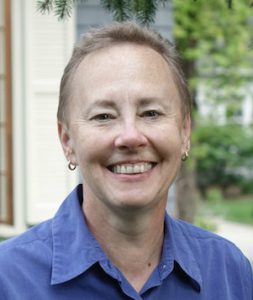 Jennifer L. Johnson, Ph.D
Technical Consultant, Mérieux NutriSciences
Jennifer L. Johnson has more than 25 years' experience working in and around the food industry in roles including regulatory, consulting, research and Food Safety & Quality management. She currently consults on pathogens and spoilage organisms, allergen control, HACCP, FDA Preventive Controls, environmental monitoring, and meat/poultry processing and provides assistance with regulatory issues.