As the Food and Drug Administration (FDA) moves forward with Food Safety Modernization Act (FSMA) implementation, food companies are beginning to realize the need for effective environmental monitoring procedures to minimize microbial cross-contamination and allergen cross-contact. In developing the Preventive Controls Rule for Human Food, the FDA revised the antiquated Good Manufacturing Practices (GMPs) once contained in 21 CFR Part 110 and now published in 21 CFR Part 117. In doing so, the FDA has been very specific in addressing environmental contamination in the revised GMPs and in the new Preventive Control regulations. 
In revising the GMPs, a regulation-specific emphasis has been placed on environmental contamination, with Subpart D of Section §117.35 stating, "All food-contact surfaces, including utensils and food-contact surfaces of equipment, must be cleaned as frequently as necessary to protect against allergen cross-contact and against contamination of food."
According to the Food Safety Preventive Controls Alliance, the FDA has not established acceptable threshold limits for allergen residue, nor do they require validation of allergen cleaning. However, it is highly recommended that manufacturers perform validation to ensure cleaning procedures can adequately remove allergen residues. Additionally, sanitation verification activities are required, and environmental monitoring activities are highly recommended to verify the control of environmental pathogens.
Taking all of this into consideration, it is important, now more than ever, to have an effective environmental monitoring plan in place to meet these guidelines. Developing an efficient environmental monitoring program requires consideration of several in-plant factors. We've identified five steps to establish an effective environmental monitoring program that is in compliance with the Preventive Controls for Human Food rule below:
1. Identify the regulatory requirement to be satisfied before developing a program. Understanding the FDA's expectations for environmental control and the expectations set forth in the Preventive Controls Rule for Human Food allows manufacturers to develop a meaningful program to meet those regulations. Certain sectors of the industry may also need to take further recommendations into consideration when designing their programs. For example, the FDA recently released guidance on Listeria control in Ready-to-Eat foods.
2. Identify pathogens or allergens to control and monitor. Understanding the contaminants that need to be controlled is critical to developing meaningful environmental activities. Identifying specific pathogens will allow manufacturers to identify the characteristics of the individual pathogens, such as where it's likely to grow and how to effectively kill it should a sample test positive.
3. Select surfaces to be sampled. Accurately identifying and selecting surfaces to be sampled determines the effectiveness of the program. Whether you're coordinating your program manually or using an automation tool, a variety of surfaces throughout your equipment and factory should be sampled to ensure the manufacturing environment remains pathogen-free.
4. In case a contaminant is found, develop corrective actions and steps to dispose of any affected product.Prior planning to define corrective actions is critical to prevent a violative product from entering commerce. As soon as a sample tests positive for a pathogen, corrective actions need to be implemented to address the existing problem and prevent it in the future. Manufacturers need to determine which equipment surface(s) tested positive for the pathogen to figure out if they need to dispose of any units of a product.
5. Select a qualified laboratory that utilizes standard testing methodology. Partnering with a qualified laboratory with experts who can advise you along your path to compliance is essential to the success of a monitoring program. You should verify the testing methods of your lab so you can be confident in the testing results they provide you regarding the safety of your production environment.
Mérieux NutriSciences can assist your firm in implementing an effective environmental monitoring program through training, program development and microbiological testing services. Using our EnviroMap software, you can automate your environmental sampling and testing procedures. Whether you're building your environmental monitoring program from the ground up or looking to make your existing program more effective, EnviroMap can be customized to meet your needs. Contact us to learn how this software can work for you!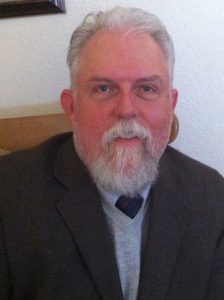 Jeff Lucas
Technical Director, Mérieux NutriSciences
Jeff Lucas is a food industry professional with over 30 years of experience in food safety management. He currently instructs and consults on issues such as HACCP, FDA Preventive Controls, environmental monitoring, pathogen reduction, and food quality management. Jeff has experience with food safety and Global Food Safety Initiative management.