A well-known idiom attributed to Benjamin Franklin states, "An ounce of prevention is worth a pound of cure." This provides an apt analogy for the importance of proper nutrition for disease prevention in modern times. Consumers are often advised to modify their diets to prevent the progression of serious diseases. Moreover, the importance of understanding the evolving food labeling regulations cannot be underestimated for food companies seeking to prevent food product recalls and other enforcement activities related to labeling errors.
Americans often cite the importance of health and nutrition, but a recent survey of 1,002 adults (ages 18-80) by the International Food Information Council (IFIC) revealed that the majority of consumers fail to properly interpret nutrition labels on packaged foods or understand the significance of food choices for disease prevention. This is understandable since the majority of Americans are thought to rely on informal sources of information when it comes to nutrition and health.
According to the IFIC survey, nearly 80% of respondents acknowledged confusion related to conflicting information about which foods to eat and which to avoid.
The IFIC survey found 96% of respondents seek specific health benefits from food, but less than half of respondents could identify a food or nutrient associated with a desired health benefit such as cardiovascular health, weight loss or digestive health. According to the survey, the leading components associated with health benefits by consumers are vitamin D (88%), fiber (87%), whole grains (84%), protein from plant sources (72%) and omega-3 fatty acids (71%).
As our knowledge about nutrition and health evolves, the FDA and USDA requirements for food labeling and health claims also continue to evolve. Below is a synopsis of recent activities related to the federal food labeling requirements.
Changes to The USDA's Nutrition Facts, RACCs proposal
The USDA's Food Safety and Inspection Service (FSIS) recently closed the comment period for a proposal to revise the federal nutrition labeling requirements for meat and poultry products to align with the FDA's 2016 final rule for nutrition labeling. The National Cattlemen's Beef Association (NCBA) and other industry groups submitted comments urging the agency to modify the proposal for meat and poultry products. In particular, the comments urged the FSIS to make the following changes: remove cholesterol from the label; remove stearic acid from the saturated fat content; remove the requirement to label naturally occurring trans fat; use RACC on label rather than FSIS serving sizes; and require the disclosure of vitamin B6 and Zinc on the label.
Declaration of Probiotics
The International Probiotics Association petitioned the FDA to amend the regulations for the declaration of probiotic ingredients in dietary supplements. Within the petition, the group urged the FDA to require the labeling of quantitative amounts of other dietary ingredients that are live microorganisms to be declared in "terms of the minimum number of colony forming units (CFUs) per serving at the end of the product's shelf life." Upon the closing of the public comment period on May 16, the FDA had received more than 130 written comments.
Menu Labeling – Federal Rule Delayed, But NYC Moving Forward
Despite the recent FDA delay of the restaurant menu labeling rule, New York City announced it would begin enforcing the city's rules for menu labeling requirements beginning on May 22 for all food retailers with 15 locations or more nationwide. Last month, the FDA extended the compliance date for the federal menu labeling requirements from May 5, 2017 to May 7, 2018. Under the federal rule, retail establishments with more than 20 locations, including restaurants, convenience stores and other establishments, will be required to post calorie information for standard menu items on printed menus, menu boards and drive-through menus.
FDA Expected to Delay Nutrition Labeling Rules
In a recent testimony before the House Appropriations Committee's Agriculture Subcommittee, FDA Commissioner Scott Gottlieb confirmed the agency is considering the postponement of the compliance date for the nutrition labeling rule. While the industry supports the delay, a group of 44 scientists and researchers recently urged the FDA to implement the rules on time due to public health concerns. The Nutrition Facts rule was published in May 2016 in conjunction with a related final rule for updated serving sizes. Food companies with $10 million or greater in annual sales are currently required to comply with the Nutrition Facts labeling requirements by July 26, 2018.
Sodium Thresholds
FDA Commissioner Scott Gottlieb has indicated the agency will not move forward with voluntary sodium reduction targets this year. Serious health risks, including high blood pressure, heart disease and stroke, have been associated with the excessive sodium content of the typical American diet. To prevent these risks, the FDA issued draft guidance last year to establish voluntary sodium reduction targets for 150 categories of food. The draft guidance triggered more than 200 written comments, including many comments submitted by the leading food industry trade associations and some of the largest food manufacturers in North America. Several industry groups have expressed concerns about the technological challenges of reducing sodium in food.
How Can Consumers Avoid a "Pound of Cure?"
Consumers are advised to do research to improve their knowledge of proper nutrition and their ability to interpret Nutrition Facts panels. Rather than rely on friends and family for nutrition information, consumers should seek authoritative nutrition information from health professionals, and government agencies such as the NIH, USDA, and FDA. Also, consumers should review the 2015-2020 Dietary Guidelines for Americans, which are now available from health.gov.
Accurate labeling also plays a role in consumers making nutritious choices. Food companies can prevent food product recalls due to labeling errors by monitoring the evolving food regulations and by partnering with food labeling professionals. The FDA and USDA FSIS offer several options for communicating the latest regulatory news. For FDA-regulated foods, a subscription to the CFSAN Constituent Update will provide weekly updates.
Mérieux NutriSciences and our Regulatory Compliance Team experts can ensure compliance with all North American food labeling regulations. We offer nutrition labeling by laboratory analysis, calculated analysis or a combination of methods. Contact our experts to start your labeling project now.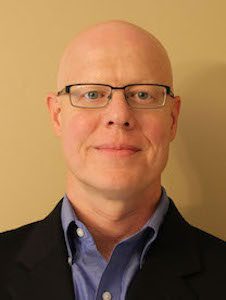 Patrick Kennedy
Information Services Manager, Mérieux NutriSciences
Patrick Kennedy is the Information Services Manager for Mérieux NutriSciences. He has over 15 years of food industry experience and has written extensively covering a wide range of food safety and regulatory subjects. He holds a MS degree in information science from the University of Illinois, and is a member of several industry organizations including AOAC, IFT and IAFP.