Each year, we at Mérieux NutriSciences get excited about the opportunity to honor our founder, Dr. John H Silliker, through the sponsorship of The John H. Silliker Lecture as part of the annual IAFP program. This year marks the 50th anniversary of when Dr. Silliker, already known for his work on Salmonella, began his own small business dedicated to food safety and quality. That small business has grown to operate nearly 100 laboratories in 21 countries. Dr. Silliker's leadership established a culture that places consumer health and well-being at the heart of all Mérieux NutriSciences initiatives across the globe.
The annual lecture was established by Mérieux NutriSciences in 2004 to recognize the achievements of Dr. Silliker through the practical application of scientific principles to improve food protection. The John H. Silliker Lecture provides an avenue for recognized experts to present important and timely information on topics of significance to food protection. We could not ask for a better venue than the IAFP Annual Meeting. To honor Dr. Silliker's legacy of 50 years of protecting consumers' health, this year's lecturer was selected to honor his own work focused on the current public health issue of food allergies..
The 2017 chosen lecturer is Dr. Steve L. Taylor of the Food Allergy Research & Resource Program at the University of Nebraska. Dr. Taylor is widely recognized as one of the top experts in the field of allergen testing. With the continued allergen challenges in the food industry, as well as the importance of allergen testing and monitoring, and the potential impact on food safety as we enter into the world of the Food Safety Modernization Act (FSMA), Dr. Taylor is an ideal candidate for this year's selection. His work and expertise go hand in hand with Dr. Silliker's long stated position and commitment to making meaningful contributions to food safety outside the confines of his laboratory.
Dr. Taylor's lecture will cover, "Food Allergies: A Public Health Dilemma – How Did We Get Here? Where are We Going?" During his presentation, Dr. Taylor will discuss the history of food allergies, from their first appearance in medical literature over 100 years ago to their growth in awareness and treatment over the past 25 years. Currently, food manufacturers need to label the "Big 8" allergens: wheat, eggs, crustacean shellfish, fish, milk, peanuts, tree nuts, and soybeans. Despite these labeling regulations, undeclared allergens were the most common cause of food product recalls in the United States last year. Join us for Dr. Taylor's lecture to learn more about allergen labeling laws and how allergen control under FSMA affects the manufacturing process.
Attend the John H. Silliker Lecture at IAFP 2017
Wednesday, July 12, 2017
Ballroom A (Tampa Convention Center)
4:00 – 4:45 pm
When you're walking the IAFP show floor, remember to visit Mérieux NutriSciences at Booth #931 to learn about our allergen testing and other comprehensive food safety services! Also, stop by Booth #541 for a live demo of our environmental monitoring and supply chain digital solutions.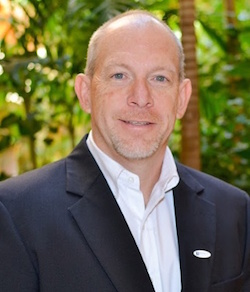 Kurt E. Westmoreland
Senior Vice President, Commercial & Analytical Services, Mérieux NutriSciences
Kurt E. Westmoreland is a Senior Vice President for Mérieux NutriSciences. He has an extensive background in solving food safety and quality problems involving the implementation of laboratory and technical services to multiple segments of the food manufacturing, restaurant and retail industries. This experience has included the opportunity to collaborate with many food industry executives and build an extensive network with food safety, quality and technical executives throughout the food, restaurant and retail industries. Through these associations, he has had the opportunity to speak at many food industry events (IFT, AMI, NMA, RFA, USPEA, etc.) and co-author several articles found in industry journals and publications. Kurt holds an MBA from Brenau University and a BS in Microbiology from the University of Georgia.