The Food Safety Modernization Act has introduced many new food safety requirements to the food industry. In particular, FSMA places a focus on performing a hazard analysis and using preventive measures in food manufacturing. The requirement to develop and implement supplier preventive controls for raw materials and ingredients to address hazards has renewed interest in methods for sampling and testing raw materials. In order for sampling and testing to be used to address pathogen concerns identified in the hazard analysis of raw materials, a valid sampling plan must be in place.
There are industry-recognized sampling plans available for use when sampling raw materials, which will be subject to pathogen or indicator organism testing. These sampling plans are published by governmental agencies and associations comprised of microbiologists who are authorities in their fields. Manufacturers should first look to plans put out by governmental agencies, such as the Food and Drug Administration (FDA), as those sampling plans are approved by the publishing agency.
One such sampling plan was developed and published by the FDA with details on valid sampling plans for materials to be analyzed for  Salmonella spp. These sampling plans can be found in the FDA-BAM (Bacteriological Analytical Manual) that is available online. Chapter One includes the information required to select the appropriate sampling plan based on intended customer and how the sampled food should be handled and used. It breaks foods into three separate classifications based on the number of Salmonella hazards and whether or not someone with a weaker immune system, such as an infant or an elderly person, is likely to consume them. This sampling plan is acceptable for Salmonella only.
For broader microbiological sampling, a non-governmental association called The International Commission for the Microbiological Specification for Food (ICMSF) makes recommendations and publishes information to be used by industry and regulators to advance food safety. The ICMSF published a book titled, "Microorganisms in Foods 7" that offers information on choosing appropriate sampling plans. This book is a valuable resource for all food industry professionals.
The use of sampling to test raw materials and ingredients to ensure food safety is a serious and complicated activity that food manufacturers need to prioritize. A thorough understanding of the microbiological hazards present in raw materials and ingredients is essential to ensure the safety of a food product. Additionally, understanding how a consumer will use the product, and if any immunocompromised individuals could consume the item, is critical. A hazard analysis assessing risk based on the processing of raw materials and ingredients is required. For example, risk may be lower if a raw material undergoes a pathogen lethality or kill step.
Once these parameters have been defined, the most appropriate sampling plan can be selected. Failure to adequately define these parameters and conduct a thorough incoming material and process hazard analysis will impact the validity of the sampling plan. It may even prevent the sampling plan from providing the desired protection if the sampling plan does not adequately meet the requirements to detect the potential pathogens present in a product. Past practices, such as accepting supplier Certificates of Analysis, relying on letters of guarantee, or assuming customers will handle materials in an acceptable manner must be reviewed and improved upon. Approved sampling procedures and plans should be applied when accepting lots of raw materials or verifying Certificates of Analysis.
Are you using the correct sampling plan for your product? Mérieux NutriSciences consultants can benchmark your food safety management programs against recognized industry best practices to assess your product risk. Our experts provide custom, onsite training covering all aspects of sampling plan selection. We also offer expert assessments to validate your systems to make sure they're performing to your expectations.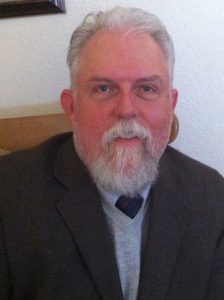 Jeff Lucas
Technical Director, Mérieux NutriSciences
Jeff Lucas is a food industry professional with over 30 years of experience in food safety management. He currently instructs and consults on issues such as HACCP, FDA Preventive Controls, environmental monitoring, pathogen reduction, and food quality management. Jeff has experience with food safety and Global Food Safety Initiative management.