The top priority for most food manufacturers is protecting the food consumers eat. Yet, one of the major causes of product recalls in the food industry is product contamination in the processing environment by pathogens such as Salmonella and Listeria monocytogenes. These pathogens take up residence within the structure of food plants and within the processing equipment itself. Once it makes a home there, it can contaminate the food products it comes into contact with as they make their way through the production process.
All food companies manufacturing either ready-to-eat products or ingredients to be used in other foods need to place their focus on the safety of the plant's environment. Manufacturers should pay extra attention to ingredients to be added to a food product that will not go through a lethal processing step for pathogens. For example, dried flavors on items such as snack foods are usually applied after the item undergoes all thermal processing. If that dried flavor is contaminated with Salmonella when applied, it could survive on the snack item until consumption.
These types of environmental processing concerns are well-mitigated with a robust environmental monitoring program. The program should not only monitor the environment for transient pathogens but also set a seek-and-destroy mission for their control and/or eliminate plant pathogens from the harborage area. Finished products that test positive for a pathogen often can be traced back to transient pathogens in the manufacturing facility. Even when pathogens are faced with hurdles such as effective sanitation, Good Manufacturing Practices and solid vendor approval programs, they can still work their way from Zone 4 areas all the way to Zone 1 by becoming a resident within the food processing equipment.
To combat transient pathogens, food manufacturers can implement a robust environmental monitoring program on steroids referred to as a "Swabathon." This program is used to establish a baseline of the manufacturing environment, and it serves as a scorecard or a health checkup of the food plant. Usually, 300 to 400 swabs are taken throughout a facility to determine what sites are posing transient contamination, harborage and potential growth niche areas. It also sets a percent positive rate, which establishes the overall state of the environment. A higher percent positive rate indicates a less safe environment. For example, a Listeria sp positive rate of 25% is more likely to contaminate the product stream than that of a plant with a 2% Listeria sp positive environmental monitoring rate.
The investigation and Swabathon should be conducted by subject matter experts with the cumulative knowledge of the characteristics of these two pathogens. They should understand where Listeria and Salmonella live, survive and move about as well as what type of processing environment they most likely will be found in. Two different approaches will have to be taken when looking for Salmonella in a dry environment vs. Listeria in a cold, wet environment. The experts conducting the investigation need to look not only for growth potential but also the opportunity for survival because both Listeria monocytogenes and Salmonella have a zero-tolerance policy under regulations for the United States' food supply.
The FDA is conducting elevated inspections by swabbing ready-to-eat and high-risk food manufacturing facilities and holding their own Swabathons. Would you be prepared if the FDA showed up at your facility tomorrow? Stay ahead of this trend by having an intensified inspection Swabathon done at your facilities by qualified investigators. Start leading the food safety initiatives of at your company by registering for our free, upcoming webinar, "What to Expect When You're NOT Expecting a Swabathon" on August 3 at 1:00 pm CT. Join us to learn what you need to know to be ready for a possible unexpected Swabathon!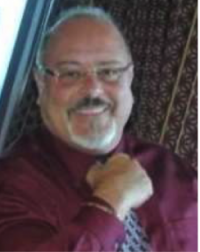 Steve Decker
Director of Technical Services, Mérieux NutriSciences
Stephen J. Decker, M.S. is the Director of Technical services for Mérieux NutriSciences and an accomplished microbiologist with over 40 years of food industry experience, specializing in food spoilage investigations, Hazard Analysis and Critical Control Points and Good Manufacturing Practices, EM programs, risk analyses and due diligence evaluations. With over 750 consulting assignments across a broad spectrum of food plants and food matrices to his credit, Decker provides expert legal and regulatory support services to clients. He earned his M.S. in Biology – Microbiology from Seton Hall University and his B.S. in Biology from Kean College of New Jersey.
His certifications include: SQF Consultant Certification in 12 food categories since 2007, BRC Consultant trained since 2009 and Super Safe Mark Certified Food Safety Manager. He is a member of several professional societies, including: American Society for Microbiology, Association of Official Analytical Chemists, AFFI American Frozen Food Institute and Institute of Food Technologists.