In May, the National Conference on Interstate Milk Shipments (NCIMS) voted Preventive Controls for Human Food (PCHF) as part of the Food Safety Modernization Act (FSMA) into the Pasteurized Milk Ordinance (PMO). The PMO sets forth standards and requirements to regulate dairy plants producing Grade "A" products. This includes milk, fluid cream products, sour cream, yogurt, manufactured products, such as cottage cheese and dry ingredients.
So what does the inclusion of PCHF in this regulation mean for processors in the dairy industry? Many processors operating under the Global Food Safety Initiative's (GFSI) certification will not require many changes to their current food safety plans. The biggest challenge for these processors will be challenging their prerequisite programs (PRP) against the requirements of the PCHF Rule. However, dairy industry processors will need to ensure that their prerequisite program is monitored, includes corrective action procedures and is verified.
Processors who have not been operating under a Hazard Analysis Critical Control Point (HACCP) Plan may find FSMA requirements overwhelming to implement at first. The PCHF Rule requires a Preventive Controls Qualified Individual (PCQI) to develop and manage the Food Safety Plan. Additionally, dairy processors will need to assemble a cross-functional, multi-level Food Safety Team that includes members from all aspects of plant operations. This team will need to create the Hazard Analysis for ingredients, packaging and every step of processing to determine the food safety risks. Once the food safety risks have been determined, the Food Safety Team will need to determine the parameters to manage control as well as necessary corrective actions, if the control is not met.
Under the PCHF Rule, some HACCP prerequisites are now mandatory preventive controls that must undergo a hazard analysis risk assessment with corrective actions. These former prerequisite programs are sanitation, food allergens and supply chain programs. These elements, along with a recall plan, make up the Food Safety Plan.
Other mandatory PCHF Rules require a Pest Control Program, Economically Motivated Adulteration (EMA) and an Environmental Monitoring Program (EMP). The EMP is required if a product is exposed to the environment after having undergone a kill step but before packaging. Environmental monitoring is used to verify that sanitation practices are adequate to maintain an environment that is unlikely to contribute to product contamination.
Dairy processors should consider PCQI training and consulting because implementing preventive controls requires a more in-depth look at food safety plans than those previously required by traditional GMP / HACCP Plans. Mérieux NutriSciences consultants have 30+ years of experience in the dairy industry, as well as extensive experience preparing clients to comply with FSMA regulations. Our team of experts can help you build your plants' food safety plans, perform a comprehensive hazard analysis on ingredients and provide PCQI training at your facility. Contact us now to start on the road to compliance.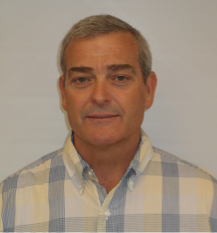 Robert "Bud"Moore
Technical Manager, Mérieux NutriSciences
Bud has more than 30 years of food industry experience in the areas of Regulatory Compliance, Quality Assurance, Food Safety, Product Quality and Specialized Training. His capabilities include: HACCP Alliance Certified Trainer, SQFI Certified Consultant, SQFI Certified Trainer and FSMA – FSPCA PCQI.
His areas of expertise include: HACCP Development, HACCP Training, SQF Development, SQF Training, Food Safety and Sanitation Risk Analysis, Sanitation Training, Allergen Review & Training Program, Grade A (PMO) Compliance, Single Service Container Manufacturer PMO Compliance, Dairy Farm PMO Compliance, Plan Review of proposed construction and Frozen Dessert FDA Compliance.