Many companies have Environmental Monitoring Programs (EMPs) setup to monitor the processing (and surrounding) environments for transient pathogens such as Listeria monocytogenes and Salmonella. However, it is important to realize that growth niches are likely to occur from these transient guests. If your EMP does not include a "seek and destroy mission," an event section, (i.e. increasing swab surveillance with roof leaks, construction, etc) or is simply not robust enough, then routine monitoring may be insufficient protection against an FDA swabathon. Additionally, if your site selection is fixed, new sites aren't being rotated in, a low number of swabs are being taken, you have an infrequent swabbing schedule and corrective actions are not being implemented, the same result will surely occur.

Below are 3 recommendations that will help your company better prepare in the event of an unexpected swabathon from the FDA.
1. Attack as a team. A team approach would be the first step in gaining important insight on how and where to begin the investigation.  Gaining feedback from operators, sanitation and maintenance personnel will greatly support the Quality Control team in their environmental protection strategy. These new team members will assist in identifying potential harborage sites that often go unnoticed in routine monitoring.
2. Check your internal expertise. Ask yourself and your team if your company has the resources and or subject matter expertise to prepare your company for an event. Seeking subject matter experts (SMEs) to help identify harborage and growth niche areas commonly frequented by these unwanted bugs would greatly increase a favorable result should a swabathon occur. In addition, an SME can guide you to the proper frequency of swabbing, appropriate buffer to use and aid in corrective actions should a positive be found.
3. Try a test run. With a newly developed team of investigators and an SME consultant, you are now ready to protect your processing environment. It is prudent to conduct your own swabathon at this point and determine what your positive percentage rate is.  This usually means about 300 + swabs to be taken from the manufacturing environment and associated areas, including Zone 4 since this will also be included in a regulatory assessment, for Listeria sp, Salmonella or a combination of both in some instances. This will depend on the size of the production areas, the number of lines at the facility and type of food matrix. During this trial swabathon, it is a perfect opportunity to do your newly implemented seek and destroy mission, locate potential positive sites and implement corrective actions. This, of course, will help lower future percent positive numbers and reduce the risk of cross-contaminating product and adulterated product reaching the market. This is the goal for all food safety practitioners.
Conducting your own swabathon should include both investigational swabs of production, as well as when production is shut down and sanitation has begun. This will help the swab investigator look deeper into equipment for potential harborage sites. This is where the sanitation, maintenance and operations can add value since they know the equipment better than others.
Knowing where your risks and hot spots are with respect to positive EMP findings will allow your company to develop and implement proper mitigating strategies. This will not only position the company to fare well during a swabathon but will also align with all of the regulatory and industry food safety goals. 
Would you be prepared if the FDA showed up tomorrow to conduct a swabathon at your facility? Make sure your environmental monitoring program is robust enough by attending our upcoming webinar, "What to Expect When You're NOT Expecting a Swabathon" on August 3 at 1:00 pm CT. Mérieux NutriSciences' expert, Tim Freier, Ph.D., Division Vice President, Scientific Affairs and Microbiology, will discuss the various zones that are likely to be swabbed and what you need to know to help prevent expensive recalls and what you can do today to start preparing for these swabathons.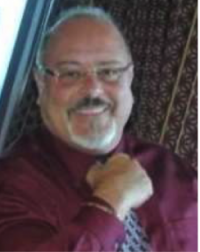 Steve Decker
Director of Technical Services, Mérieux NutriSciences
Stephen J. Decker, M.S. is the Director of Technical Services for Mérieux NutriSciences and an accomplished microbiologist with over 40 years of food industry experience, specializing in food spoilage investigations, Hazard Analysis and Critical Control Points and Good Manufacturing Practices, EM programs, risk analyses and due diligence evaluations. With over 750 consulting assignments across a broad spectrum of food plants and food matrices to his credit, Decker provides expert legal and regulatory support services to clients. He earned his M.S. in Biology – Microbiology from Seton Hall University and his B.S. in Biology from Kean College of New Jersey.
His certifications include: SQF Consultant Certification in 12 food categories since 2007, BRC Consultant trained since 2009 and Super Safe Mark Certified Food Safety Manager. He is a member of several professional societies, including: American Society for Microbiology, Association of Official Analytical Chemists, AFFI American Frozen Food Institute and Institute of Food Technologists.