Major developments in the Food Safety Modernization Act (FSMA) have given the FDA new authority under the law. If the FDA decides to conduct a swabathon at your facility, you should expect a minimum of 100 to 300 swabs to be taken and a team of several investigators to conduct the swabathon. Based on the type of swabathon, you may also be required to hold production in your facility. This need is based on several factors, but, in particular, the zones that will be tested.
The FDA's goal is to find pathogen isolates of Salmonella and or Listeria monocytogenes in and around the processing environment. As an outcome, the FDA will subsequently perform Whole Genome Sequencing (WGS) on these Listeria monocytogenes isolates for their database. The FDA is now swabbing Zone 4 specifically for this purpose, with a WGS analysis of Salmonella expected to follow. The FDA's zone focus will differ based on the environment and the specific pathogen they are seeking out. For Listeria monocytogenes, you can expect the FDA to begin sampling no sooner than 4 hours into production.
Your facility could be selected for a swabathon for a host of reasons. These include: Reportable Food Registry events, illness clusters without an identified source, consumer complaints, state lab testing and more. During their visit, you may not know immediately if a swabathon will or will not occur. Some are predetermined and some are at the discretion of the FDA after assessing records and the facility. If it's not predetermined, the decision to perform a swabathon on-the-spot may be based on several factors. The main factors include high positive rates or the opposite, zero positive rates, on the EMP data for the pathogen of concern. Other reasons include: a non-robust EMP program with an insufficient number of sites listed, the lack of a Hazard Analysis of the environment, inappropriate sampling tools and supplies and more.
The FSMA rules are explicit on environmental monitoring and must include strict planning, execution and documentation. You must perform and document a Hazard Analysis on your processing environment wherever a ready-to eat food is exposed. Also, the Hazard Analysis is required if the product does not undergo a lethal treatment or the formulation is not lethal to the pathogen of concern. The FDA will expect this hazard assessment and your Environmental Monitoring Program "EMP" to be designed around the Hazard Analysis for food safety. This EMP program must contain a needs assessment, instructions on how and where to sample, sampling frequency, sampling methods, the evaluation of results and corrective actions.
A well-defined, robust, documented EMP program may help prevent a spontaneous swabathon when the FDA visits your facility.  Remember to make a "seek and destroy" vision central to your EMP program. Devoting time and resources to firm up your environmental monitoring program to make it your first line of defense will assist in demonstrating your senior management's commitment to food safety.
Would you be prepared if the FDA showed up tomorrow to conduct a swabathon at your facility? Learn more about how to make sure your environmental monitoring program is robust enough by streaming our on-demand webinar, "What to Expect When You're NOT Expecting a Swabathon."
This presentation features Mérieux NutriSciences' expert, Tim Freier, Ph.D., Division Vice President, Scientific Affairs and Microbiology, discussing the various zones that are likely to be swabbed, what you need to know to help prevent expensive recalls and what you can do today to prepare for a potential swabathon. Plus, the Q&A session at the end of the presentation features questions from food industry professionals who need to prepare for potential visits from the FDA.
Do you need help setting up your environmental monitoring program to comply with FSMA and prepare for a potential visit from the FDA? Our accredited laboratories utilize current tools and technologies to help your EMP team design, implement and maintain your program. Contact us to learn more about our environmental monitoring solutions!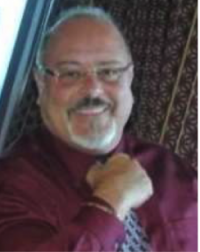 Steve Decker
Director of Technical Services, Mérieux NutriSciences
Stephen J. Decker, M.S. is the Director of Technical Services for Mérieux NutriSciences and an accomplished microbiologist with over 40 years of food industry experience, specializing in food spoilage investigations, Hazard Analysis and Critical Control Points and Good Manufacturing Practices, EM programs, risk analyses and due diligence evaluations. With over 750 consulting assignments across a broad spectrum of food plants and food matrices to his credit, Decker provides expert legal and regulatory support services to clients. He earned his M.S. in Biology – Microbiology from Seton Hall University and his B.S. in Biology from Kean College of New Jersey.
His certifications include: SQF Consultant Certification in 12 food categories since 2007, BRC Consultant trained since 2009 and Super Safe Mark Certified Food Safety Manager. He is a member of several professional societies, including: American Society for Microbiology, Association of Official Analytical Chemists, AFFI American Frozen Food Institute and Institute of Food Technologists.