How much time does your Food Safety & Quality team spend managing your food supply chain? What will happen if your team misses something – increased complaints, product withdrawal or even recalls? Consumers today are making more informed decisions about the brands they choose, the food they eat and where that food originated. How can a small FSQM team manage their suppliers and programs to avoid negative events and meet the consumer's expectations of your brand?
In today's world, managing large amounts of data is a critical component in assessing supplier and product performance. Collecting supply chain data in binders and spreadsheets and using historical data to react when issues arise is not an effective method to prepare or reduce the occurrence of these events. Food Safety and Quality teams should instead rely on data to:
Ensure regulatory compliance

Reduce risk of recalls

Reduce costs

Drive supply chain performance

Ensure product consistency and

improve product quality

Protect brand integrity
For a small FQSM team, this is a big job; what if you could access the data you need to manage the supply chain without having to manually compile it? You could instead spend your time utilizing this information to identify emerging trends, make informed decisions and improve your food safety programs.
Mérieux NutriSciences' QualMap application can integrate your company's technical data from multiple food safety and quality programs into one place, allowing your team to focus on what is truly important.  Using QualMap, data is cleansed, transformed and organized upon entry with real-time dashboards created upfront using a continuous data flow.
Collect and integrate the data you need from suppliers via a simple upload portal. The QualMap team will work with your suppliers to customize uploads for each plant.
Organize the data to work with your team's structure. Tag data with keywords for easy filtering such as: product category, region and program type.
Data visualizations allow your team to easily identify compliance and conformance issues. Focus on critical areas and drill in to identify the root cause. Each person can manage their area of responsibility.
Real-time alerts to address issues before product is in distribution. User defined, threshold notifications that are delivered within the application or to your email allowing for proactive monitoring for critical attributes.
Are you looking for a place to get all your data in one configurable tool? QualMap offers an overall view of your data to allow you to monitor and measure along every step of your supply chain. This web-based tool will allow small Food Safety & Quality teams to effectively manage their data on-the-go while freeing up time to focus on improving operations. Stream our recent a free webinar, "How Do You Guarantee Best-in-Class Quality?" to see how you can gain a better understanding of your supply chain data.

Meet the Author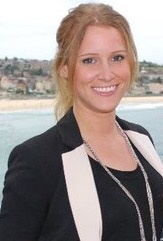 Tessa Pritts
Product Manager, North America at Mérieux NutriSciences
Tessa leads product strategy and market research to understand industry needs and define new potential services within QualMap. She has nearly 15 years of experience in food quality and safety testing, auditing and product development for the food industry. She holds a BS in Biology from the University of St. Thomas, Minnesota.