Food safety requirements start young, even before a child starts eating solid food. Infant formula serves as a partial or complete substitute for breast milk and as a sole source of all nutrients for an infant. Because it comprises much or all of an infant's diet, the contamination of powdered infant formula with a foodborne pathogen poses an extreme risk to the health of a child, as their immune systems are still developing. One bacterium often found to be the culprit in cases of contamination in powdered infant formula is Cronobacter sakazakii (Cronobacter).
What exactly is Cronobacter sakazakii? Cronobacter is a bacterium that is a member of the Enterobacteriaceae family, which also includes Escherichia, Salmonella and Enterobacter. The bacteria has been associated with a host of adverse health consequences for infants,  primarily premature infants, who are fed powdered infant formula. The health effects can include: necrotizing enterocolitis, sepsis, meningitis and death (Cronobacter kills as many as 40%-80% of infected infants). In cases of neonatal meningitis, Cronobacter is exclusively a foodborne pathogen, which means, it must be ingested in order for an infant to get sick.
Since Cronobacter was first identified over 30 years ago, powdered infant formula has been the sole identified cause of infection for premature infants with meningitis caused by the organism. The depth of research on Cronobacter and infant illness led the Food and Agriculture Organization of the United Nations (FAO) and the World Health Organization (WHO) to conclude that, "Contaminated powdered infant formula has been convincingly shown both epidemiologically and microbiologically to be the vehicle and source of infection in infants."
So how does infant formula become contaminated with Cronobacter? Cronobacter is a factory environmental contaminant, meaning it lurks in manufacturing facilities. The organism resists drying, and it finds competitive niches in dry protein powder factories that undergo wet cleaning. As the powdered infant formula passes over the equipment before packaging, the organisms contaminate the dry formula.
To address the possibility of contamination, the FDA revised the Infant Formula Act, CFR 104 in 2014 to require all powdered infant formula to be tested for Cronobacter before it is placed on the market. Although testing is not a control measure, by ensuring the finished product is tested for Cronobacter, the FDA is verifying that manufacturers have appropriate sanitation and environmental monitoring programs in place to control the pathogen. However, because powdered infant formula is not a commercially sterile product, so it may contain Cronobacter and other pathogens. Because of this, infants of low birth weight and less than 6 months old, if not breastfed, should be fed a commercially sterile liquid formula.
Infant formula manufacturers can ensure the safety of their products by implementing an effective environmental monitoring program in addition to finished product testing. Mérieux NutriSciences offers an onsite course on environmental monitoring for manufacturers who need a comprehensive overview of how to establish an effective program at their facility. Mérieux NutriSciences also offers finished product microbiology testing to detect Cronobacter so that manufacturers can meet FDA regulations to prove their product is safe before it enters consumers' hands.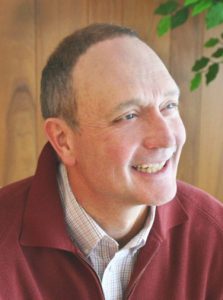 L. Scott Donnelly, Ph.D
President, F.S. Investments, LLC
Dr. Scott Donnelly is a product safety authority with over two decades of food industry experience. His areas of expertise include food microbiology, foodborne illness investigations, laboratory operations, analytical method development, due diligence evaluations, and HACCP. From 1983 to 2001, he held a succession of quality assurance positions with the Infant Formula Division of Wyeth. He retired from Wyeth Pharmaceuticals (Nutrition Business Unit) as Director of Product Safety in 2007. Scott is a certified SQF high risk consultant trainer.