Currently, the first stages of FSMA are being implemented, and the FDA is beginning to inspect facilities according to the new rules. In anticipation, companies in all sectors of the food industry are adjusting their food safety plans to meet the new requirements and pass inspections. Certain segments of the food industry, such as farms growing and harvesting fresh fruits and vegetables, are adjusting to new federal regulatory oversight that they have not experienced before. In particular, the processed fruit and vegetable segments are struggling with consumers treating their products as ready-to-eat, instead of their traditional use as raw agricultural commodities. This, coupled with the fact that the new regulations do not address the cause of past outbreaks, leaves the produce industry in limbo and the consumer unprotected.
The 2011 Colorado cantaloupe outbreak marked an industry-changing event. Never before had the industry experienced such a widespread outbreak of Listeria monocytogenes in a raw agricultural commodity. The investigation revealed a series of issues that, when linked together, caused a widespread and prolific issue. Among these factors is the lack of an effective antimicrobial in the water used to chill the product and poorly designed, difficult to clean equipment used to sort and convey the product.
To address the safety of fresh fruits and vegetables, the FDA has issued the Produce Safety Rule. This rule places many practices into law that were considered voluntary for decades. However, these regulations do nothing to prevent the factors that caused the 2011 cantaloupe outbreak. Many assume that moving processing to a location off of the farm will remove these food safety risks, but most produce items are never further processed after they leave the farm. Often produce is delivered "as is" to the retailer, while other products receive some level of processing prior to arrival at the retailer.
Processing raw fruits and vegetables adds value to a product by saving the consumer time and effort when preparing a meal. Many products are now available on trays or in bags with accompanying ingredients to prepare a side dish or even a main entrée meal. Despite processing, most of these products should still be treated as raw agricultural commodities. During the preparation for packaging, the fruit or vegetable does not undergo heat-treatment or a true microbial lethality step. At best, these products are treated with an antimicrobial that may reduce the level of harmful microorganisms, but the ability of an antimicrobial to reduce harmful microorganisms depends on many factors. These include: the specific antimicrobial(s) used; the level at which the antimicrobial is applied; the amount of dirt and debris present in the product to be treated; and the level of microorganisms present in the product to be treated. This depends on a complex interaction of several factors, which complicates the washing of these products. Certainty in wash system effectiveness can only be achieved by using a validation that accounts for the interaction of multiple factors.
How can manufacturers ensure products are safe if both regulators and consumers consider processed produce items to be ready-to-eat, but wash systems have limited effectiveness? First, additional safety steps must be built into on-farm and packing-shed product handling practices and procedures. Manufacturers packing products in the field are limited in their ability to provide safety practices beyond what is described in the Produce Safety Rule. But products packed in packing sheds, either on-farm or off-farm, provide opportunities for further controlling microbial growth and preventing cross-contamination. Traditionally, packing sheds have been seen as a part of farming operations. For progress to be made, these operations need to be considered processing operations that incorporate a food safety plan hazard analysis and strategies designed to prevent cross-contamination. Furthermore, processing facilities making products that consumers consider ready-to-eat must continue to investigate and implement effective pathogen reduction strategies.
The Produce Safety Rule only addresses hazards traditionally controlled with Good Agricultural Practices (GAPs). To further reduce of foodborne pathogens and prevent a future wide-scale foodborne illness outbreak, additional diligence is required by the food industry. To assist the produce industry with food safety initiatives, Mérieux NutriSciences offers food safety short courses on HACCP, sanitation, environmental monitoring and more. We also provide an array of other services to support the produce industry, from microbiology testing and chemistry testing to process validation and FDA detention resolution. Learn about all of our offerings by downloading our Produce Industry Services Sell Sheet below.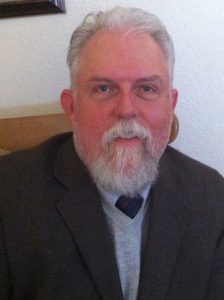 Jeff Lucas
Technical Director, Mérieux NutriSciences
Jeff Lucas is a food industry professional with over 30 years of experience in food safety management. He currently instructs and consults on issues such as HACCP, FDA Preventive Controls, environmental monitoring, pathogen reduction, and food quality management. Jeff has experience with food safety and Global Food Safety Initiative management.