Throughout every facet of the frozen food and beverage industry, companies are navigating the new food safety landscape created by the Food Safety Modernization Act (FSMA).
Under FSMA, the U.S. Food and Drug Administration (FDA) has finalized seven regulations covering produce safety, safe production and transport of food, imported food and food defense.
To aid companies in determining their FSMA-readiness, AFFI has developed unique FSMA Food Safety Self-Assessment Tools that are specifically tailored to members of the food and beverage industry.
FDA also recognizes AFFI's FSMA tools as a valuable training mechanism able to help you and your suppliers prepare for the sweeping food safety changes associated with FSMA.
The first FSMA Self-Assessment Tool (available in English and Spanish) addresses the Preventive Controls for Human Food Rule, which revised and established new requirements for the production of human food in registered facilities. This tool addresses your facility's preparedness for key provisions of the rule such as: a food safety plan; hazard analysis; allergen controls; sanitation controls; supply chain controls; record-keeping; and current manufacturing practices.
AFFI also developed a second tool, The Sanitary Transportation of Human and Animal Food (STF) Self-Assessment Tool. Developed in partnership with the American Trucking Associations, this tool determines readiness for shippers, carriers, loaders and receivers. By comparing best industry practices, this tool allows for valuable insight into your own business practices. You will learn how to improve your process while ensuring compliance with the new rules, as well as understand what is expected of your customers within the supply chain.
Whichever tool you choose, once completed, a facility's self-assessment report is immediately generated and displayed and a copy of the completed report is delivered via email.  Within moments participants receive a clear picture of whether they're ready for FSMA, and any steps they need to take to ensure their facility is in compliance.
Should a facility's self-assessment report indicate that changes are necessary, AFFI has vetted valuable service providers, such as Mérieux NutriSciences, to help you take this next step.
Knowing where you currently stand and having a plan in place will go a long way in ensuring your business is FSMA ready.

Meet the Author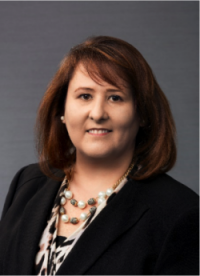 By Dr. Donna Garren
Senior Vice President of Regulatory and Technical Affairs

Donna Garren is the Senior Vice President of Scientific and Regulatory Affairs for the American Frozen Food Institute (AFFI).  Her extensive background and expertise in food safety, food science, nutrition and regulatory affairs are instrumental in building and enhancing strong and effective regulatory programs for the food and beverage industry.  Prior to joining AFFI, Dr. Garren was the President and General Manager for NSF Agriculture (formerly NSF Davis Fresh), a business unit of NSF International.  Dr. Garren has also held senior food safety and health positions with The Consumer Goods Forum, National Restaurant Association and United Fresh Produce Association.
She earned her Doctor of Philosophy in Food Science and Technology from the University of Georgia and her Bachelor of Science in Food Science from Clemson University. Dr. Garren can be reached via email at: dgarren@affi.com.