During my time working in the food industry, I've noticed that HACCP system verification and validation activities are rarely given the attention they deserve. Facilities typically meet the minimum regulatory requirements and do little beyond that. How does your company stack up? Have you implemented a variety of periodic verification activities to supplement routine verification measures in your facility? If not, it may be time to give HACCP verification and validation another look.
Below are some examples of periodic verification activities that may be useful in your HACCP system:
Flow chart accuracy: your HACCP team may walk through a specific process, documenting that the sequence of process steps on the flow chart is accurate.
Demonstrating that raw product temperatures are consistently below Salmonella or STEC growth limits: personnel could monitor and document product temperatures at various process steps over a single day.
Metal detector effectiveness: establishment personnel could collect metal detector rejects and dissect out the metal. Team members could measure the fragments with calipers and compare the dimensions to the size of metal standards used for your routine equipment checks.
Verifying labels on allergen-containing products: team members can compare ingredients listed on finished product labels to ingredient labels and to the label approval document.

Given that verification is used to confirm that we're following our HACCP System, we also need to address system validation in order to ensure that what we're doing is effective at controlling identified hazards. Validation must go beyond the required collection of monitoring records generated during the 90-day validation period. Whenever you use a pathogen intervention Critical Control Point (CCP) and support it with a published validation study, for instance, in-plant data must be collected to validate that critical operational parameters can be met. Establishments should do this during the initial validation period and periodically thereafter (annually, at a minimum).
You also need to validate application parameters under a variety of real-life conditions. For instance, when a CCP uses steam or hot water, application parameters should be evaluated while sanitation or other hot water-intensive operations put greater demands on boilers. When chemical interventions are used, the adequacy of chemical coverage must be validated (e.g. on carcasses of all applicable sizes, on all sides of product pieces passing through a spray cabinet). After collection, you should statistically analyze the validation data to confirm CCP effectiveness.
Manufacturers should also validate their monitoring procedures and frequencies. Instruments should provide a level of precision consistent with that of the critical operating parameters used in the validation document. Supporting the adequacy of monitoring frequencies is most readily done by conducting very frequent monitoring activities and then analyzing the resulting data to determine if the increased frequency results in more HACCP deviations.
In guidance documents, the USDA Food Safety and Inspection Service (FSIS) emphasizes that manufacturers must also validate prerequisite programs when they are used to justify a hazard analysis decision. For instance, if pathogen growth on raw materials is judged not reasonably likely to occur because of environmental temperature controls, you need to validate the ability of your refrigeration system to reliably maintain temperatures below a specific, scientifically-supportable limit. Similarly, all cooking instruction labels for raw and not ready-to-eat products must be validated to ensure that full lethality is applied. Agency expectations also include establishment confirmation that label instructions are clear and practical; this can be done by reviewing records of questions submitted to consumer hotlines.
By strengthening HACCP systems using measures such as these, you will improve system effectiveness, affirm regulatory compliance and better protect the consumer. Not sure where to start in verifying and validating your HACCP program? Mérieux NutriSciences' consultants are recognized industry-wide for their HACCP expertise. They can conduct a hazard analysis, assess your program, guide program development and validate your company's plan. Contact us now to get started.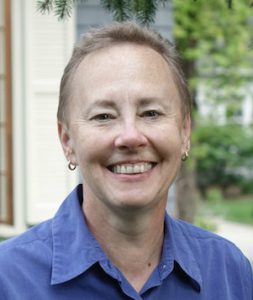 Jennifer L. Johnson, Ph.D
Technical Consultant, Mérieux NutriSciences
Jennifer L. Johnson has more than 25 years' experience working in and around the food industry in roles including regulatory, consulting, research and Food Safety & Quality management. She currently consults on pathogens and spoilage organisms, HACCP, FDA Preventive Controls, environmental monitoring, and meat/poultry processing and provides assistance with regulatory issues.