As we enter into the week of Thanksgiving, many of us are busy planning our grocery shopping to fill the holiday table with a variety of delicious foods. Your grocery list is likely to include vibrant, tart cranberries to compliment your turkey dinner. Besides being a tasty side dish, cranberries have long been studied for their health benefits. 
Biofortis, Mérieux NutriSciences' global research organization, has frequently been involved in conducting research on the effect of cranberries on health outcomes. Specifically, a recent clinical trial conducted by Biofortis, published in June 2016 in The American Journal of Clinical Nutrition, found that consumption of cranberry juice daily by women who are at risk of a urinary tract infection (UTI), resulted in fewer episodes of recurrent UTIs. This study reached the conclusion that consuming a cranberry juice beverage lowers the number of episodes of UTIs in women with a recent history of UTIs.
UTIs occur in many people and for several different reasons, including in people with compromised immune functions, such as those undergoing radiation therapy or chemotherapy, and those who are catheterized or have a neurological dysfunction. In general, cranberries have shown conflicting results on UTIs in people who are suffering from these conditions. Although it appears easy to separate these complicated situations of UTIs with those experienced by otherwise healthy women, the scientific literature has tended to lump this data together in meta-analyses on cranberries and UTIs, which has resulted in conflicting conclusions on the actual benefit of cranberries for UTIs. 
These discrepancies in the research have been hypothesized to be due, at least in part, to the wide-differences in the populations studied in past meta-analyses. Therefore, to clarify whether the totality of the evidence supports cranberry use for otherwise healthy women with uncomplicated UTIs, Dr. DeAnn Liska of Biofortis recently partnered with colleagues at two major universities, Dr. Z. Fu and Dr. M. Chung of Tufts, and Dr. Talan of UCLA, to conduct a meta-analysis on the studies specifically conducted in women with a recurrence of UTIs. Results indicate that there was a 26% risk reduction for UTI recurrence for healthy women who received cranberry compared to those who did not. These findings were published by the Journal of Nutrition online on October 18th and will be included in the December 2017 print issue of the journal. 
The findings of this meta-analysis suggest that cranberry can be an effective non-pharmaceutical option for preventing UTI recurrence in generally healthy women. The overall public health benefit of cranberry consumption in this population could be substantial; reducing health care costs by minimizing doctor office visits and the use of antibiotics to treat UTIs. 
The Biofortis nutrition science team provides exemplary expertise and insight to study sponsors in support of new ingredient studies like bioavailability, tolerance, and safety. Whether a pilot study is needed or a confirmatory, larger scale trial, we provide a turnkey solution for all research services. We specialize in science-based literature review projects like this one, including research synthesis, evidence mapping studies and systematic reviews.Contact us to learn more about Biofortis' clinical trial services or literature assessments. 

Meet the Author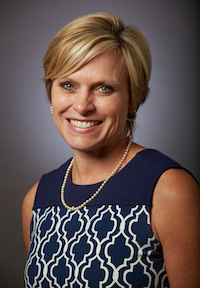 Jill serves as the Director of Business Development of Biofortis Innovation Services, a wholly-owned subsidiary of Merieux NutriSciences. Located in the Chicago area, Biofortis is a Contract Research Organization (CRO) providing clinical research, sensory & consumer research, and literature assessment services to the dietary supplement, food and pharmaceutical industries.
Jill has been working in the clinical research arena for over 20 years with the majority of her time spent in business development, marketing and project management. Her main responsibilities include connecting food and dietary supplement companies to Biofortis's team of scientists and research professionals to design, implement and publish clinical research studies. She completed her dietetic internship and Master's degree at Rush University in Chicago, and has an undergraduate degree in nutrition from the University of Illinois, Champaign-Urbana.