The beginning of the year brings a time to evaluate the previous year and set resolutions for the next twelve months. As you examine the internal processes at your facility, consider the environmental monitoring data that you put so much time and money into generating. How can you extract greater value from that data to improve your food safety program? Let's resolve to go beyond reviewing "new" CoAs, updating a spreadsheet of "hot spots" and filing that information away where it's unlikely to be reviewed again.
To effectively utilize environmental monitoring data to fix problems at their root and develop sound preventive measures, we need to put it in the context of the environment, equipment and process. I'm a big fan of displaying pathogen findings, such as Listeria spp., on maps of production areas, whether it's computerized or on old-school paper. One of the slickest displays I've ever seen was a large 6 feet wide by 4 feet high CAD drawing of a Ready-to-Eat production room and its equipment. It could be overlaid with any number of similarly-sized sheets of clear plastic, with one sheet showing positive findings and others illustrating product flow, traffic patterns, directional drainage flow, etc. It featured dots of different colors and shapes to identify different zones, as well as repeat pathogen/indicator findings and positive vector samples taken around an initial positive site. This kind of visualization is invaluable in helping you hone in on potential harborages and identifying possible patterns needing further investigation.
By preparing more detailed maps of smaller areas, you can identify additional sampling sites that may expand your understanding of a particular piece of equipment. Examine well-known equipment harborage sites, such as hollow conveyor rollers, hollow supports/framework, grease-packed sealed bearings, catch or drip pans and then fine-tune your environmental sampling sites to address them. Take photos to include on your maps to help ensure the sampling site descriptions are sufficiently detailed in order to be useful for your technicians.
Maintenance personnel also serve as a valuable source of information to uncover potential pathogen harborage areas. For example, repeat electrical issues on a particular piece of equipment can indicate that it is poorly designed and traps water, which can lead to the development of a microbial growth niche. To address this, you should add the trapped water sites to your environmental monitoring map and focus on its proximity to positive pathogen/indicator sites.
Additionally, drains frequently harbor Listeria spp., but without information on the drainage flow direction, it's impossible to properly identify additional drains for vector sampling. You can solve this issue by overlaying pathogen/indicator findings on a drainage flow map to quickly spot upstream drains that may be responsible for the positive reading at a downstream drain.
I also recommend that you periodically review your data to determine which sites have yielded positive results. Once you put together a list of these sites, pull together a multi-disciplinary team that includes operations, QA, maintenance and sanitation personnel, to closely inspect the sites. Take this opportunity to discuss possible contributing factors and to identify other nearby sites that may provide supplementary information.
Taking the time to extract information from your environmental monitoring data helps improve pathogen control in your processing environment. As always, document these activities to make your life a little easier and ensure that your staff is up-to-date and trained on the latest regulations.
Are you looking for a way to make tracking and analyzing your environmental monitoring data easier? Consider implementing EnviroMap®, Mérieux NutriSciences' cloud-based environmental monitoring solution, at your facilities to schedule, map and track your sampling procedures. EnviroMap® enables manufacturers to go beyond simply collecting and filing data by analyzing it to provide actionable results. Learn more about how EnviroMap® can be customized to meet your needs by reading our case study on how Wayne Farms used the software to improve their operations.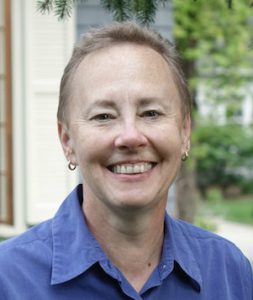 Jennifer L. Johnson, Ph.D
Technical Consultant, Mérieux NutriSciences
Jennifer L. Johnson has more than 25 years' experience working in and around the food industry in roles including regulatory, consulting, research and Food Safety & Quality management. She currently consults on pathogens and spoilage organisms, HACCP, FDA Preventive Controls, environmental monitoring, and meat/poultry processing and provides assistance with regulatory issues.