In the nutrition world, we often say that "bad foods" don't exist. As a licensed and registered dietitian, I have observed clients who have tried and failed to use different approaches to losing weight that contradicts this philosophy. These methods include eliminating entire food groups, restrictive diets, supplements, teas and more. When giving diet advice, I often remind people that achieving a diet and lifestyle change for a short period of time is one challenge, but maintaining it is another.
If you asked five separate people advice on the best way to lose weight, you might receive five different answers, which makes the process more complex. Because of this, many people have lost sight of the basic principles of balanced nutrition and weight loss. The issue isn't with eating "bad foods," but rather with the amount of food consumed. Typical portion sizes have increased steadily over time, which has skewed our understanding of the number of calories we need to eat on a daily basis. It's time to let go of the philosophy that you should "clean your plate" at every meal and instead focus on portion control.
Keep in mind that only eating one serving of a food item can be easier said than done. Foods that appear to be packaged as a single serving, such as a bag of chips or a bottled soft drink, may actually contain more than one serving of food. This issue is addressed by the new U.S. nutrition labeling regulations announced in 2016. The new FDA Nutrition Facts Label will feature a dual column for packages containing two or three servings, showing the nutritional breakdown per serving and per package.
Portion control can also be difficult when you visit a restaurant or a fast food chain for a quick, easy meal. Sometimes restaurants place their primary focus on the taste of their dishes, or providing a large amount of food at a low price, with health as a secondary consideration. Did you know the average bagel served in most restaurants is the equivalent of three servings of bread and contains 350 calories? In order for a bagel to count as one serving of bread, it should only be about the size of a hockey puck. Even foods thought to be "healthy" choices typically include more calories than needed in a single serving. An average chicken Caesar salad now contains about 790 calories, which is over twice as much as 20 years ago, when the average was 390 calories.
To ensure consumers are informed of the nutritional content of the items they are ordering at restaurants, the FDA menu labeling requirements will take effect on May 7, 2018. All restaurants with 20 or more locations will be required to list the calorie content of their menu items as well as a statement about the daily recommended caloric intake. Even as restaurants are increasingly including healthier options on their menus, understanding the number of servings in a dish plays an important role in weight loss efforts. This regulation will help consumers understand the amount of a dish they should eat in one sitting.
Another way to focus on reducing food portions is to follow balanced meal replacement programs, in which foods are pre-packaged and portion-controlled as part of a low-calorie diet plan. Food manufacturers use clinical trials to determine the effectiveness of their products in terms of weight loss and weight maintenance. These trials scientifically assess weight loss products and programs to demonstrate the effectiveness of products in situations that mirror real-world scenarios. Past research suggests that partial meal replacement plans may be more effective for losing and maintaining weight loss than a reduced calorie diet.
A meta-analysis conducted by Columbia University combined and examined data from six randomized controlled trials. The trials included 249 patients who were assigned to follow a partial meal replacement program and 238 patients following a conventional reduced calorie diet. When data from the patients who completed the study were pooled and analyzed, the patients in the partial meal replacement group lost significantly more weight (2.54 kg or about 5.6 pounds) than participants in the reduced calorie diet group.
Similarly, the data showed that after one year, subjects who completed the partial meal replacement program lost a significant (2.63 kg or about 5.8 pounds) amount more than the reduced diet group. The authors of this meta-analysis discuss how the patients following a partial meal replacement program may have developed the skills to recognize appropriate portion sizes. Similarly, other researchers believe that these programs promote meal structure and reduce the urge to snack, all while helping to improve nutrition knowledge.
Biofortis Clinical Research in Addison, IL is conducting a weight loss study in which participants are provided pre-packaged, portion-controlled foods for 12 weeks. This study is enrolling participants right now, just in time to meet those New Year's resolutions! If you or someone you know is eager to lose weight and lives in the Chicago metropolitan area, complete our survey to get started and see if you qualify.
Biofortis Clinical Research is Mérieux NutriSciences' global research organization serving innovation in food, nutrition, health and consumer goods. The Biofortis nutrition science team provides exemplary expertise and insight to study sponsors in support of new ingredient studies such as bioavailability, tolerance and safety. Our track record proves we can collaborate with leading key opinion leaders in study fields of cardiovascular, metabolic, exercise physiology, cognitive function, satiety, weight loss and nutrition. Are you interested in conducting a clinical trial for your product? Contact us to get started today.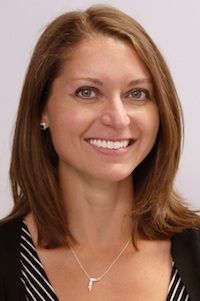 Jessica Rusch, MS, RD, LDN
Clinical Research Coordinator at Mérieux NutriSciences
Jessica is a Clinical Research Coordinator at Biofortis Innovation Services, a wholly-owned subsidiary of Mérieux NutriSciences. Located in the Chicago area, Biofortis is a Contract Research Organization (CRO) providing clinical research, sensory & consumer research, and literature assessment services to the dietary supplement, food and pharmaceutical industries.
Jessica has held the position of Clinical Research Coordinator at Biofortis Innovation Services for almost two and a half years. Her main responsibility in this role is completing patient visits to collect data for research studies being conducted at Biofortis. Additionally, she helps with recruitment for studies and ensures that all procedures are being conducted in accordance with study protocols. Jessica attended the University of Illinois in Urbana-Champaign for her undergraduate degree. She completed her dietetic internship at Texas A & M University in Kingsville and earned her master's degree from Rush University in Chicago.