An Ever-Expanding List
California's Safe Drinking Water & Toxic Enforcement Act, known more commonly as Proposition 65, is a law adopted by California voters in 1986. The goal of the new regulation was, to not only protect citizens from potential health hazards in water, but also protect them from exposure to any cancer-causing substances, in general. Since its enactment over three decades ago, the list of chemicals within the legislation has grown to include nearly 1,000 entries. The regulation requires businesses to publish a "clear and reasonable" warning prior to knowingly and intentionally exposing any consumer in California to a listed chemical. On food products, this warning must be placed somewhere on the food label. Keep in mind, Proposition 65 allows for a one-year grace period from the date a chemical is added to the list before a warning is required.
On September 30, 2016, furfuryl alcohol was added to this list. California's Office of Environmental Health Hazard Assessment (OEHHA) added the compound as a result of reviewing a 2014 EPA report concluding furfuryl alcohol as being likely to be carcinogenic to humans. Like some other compounds on the list, furfuryl alcohol exists naturally, in low levels, in many food products, but is also formed as a result of thermal processing. Non-enzymatic browning, known as the Maillard reaction, typically gives many baked goods their characteristic brown color, but can also be responsible for furfuryl alcohol formation. Furfuryl alcohol has been found in a wide variety of products, including wheat, bran, coffee, seafood, nuts, processed produce, legumes, alcohol and honey.
The Safe Harbor Exemption
To aid businesses in determining whether a warning is required, OEHHA has developed "safe harbor" levels for some of the listed chemicals. Under the safe harbor exemption, businesses are not required to publish warning labels if they can establish that the listed chemical would result in a dietary intake level that is within specified safe harbor limits. The safe harbor levels consist with "No Significant Risk Levels" for chemicals listed as cancer-causing and "Maximum Allowable Dose Levels" for chemicals listed as causing birth defects or reproductive harm.  Currently, there is no safe harbor limit established for furfuryl alcohol. OEHHA's guidance in this situation says a warning will be required unless the business can prove that the anticipated exposure level will not pose a significant risk of cancer or reproductive harm, which can be a challenging process for food manufacturers.
Litigation Lookout
One aspect of the 1986 Act allows private citizens to bring lawsuits against businesses to enforce the warning label requirement. Private citizens or organizations can hire law firms or private attorneys to file lawsuits against companies they claim are not in compliance, which are often referred to as "bounty hunter" lawsuits. As a "bounty" reward, citizens or organizations are awarded one-quarter of the civil penalty paid by a business found in violation. In many cases, businesses being sued are in compliance with Proposition 65 but will settle lawsuits out of court in order to avoid potentially higher litigation costs. Critics of this aspect of the law point out that bounty hunters knowingly target in-compliance businesses. Because furfuryl alcohol is ubiquitous in most processed foods and the grace period for applying warning labels ended on September 30, 2017, it would not be surprising to see an increase in the number of furfuryl alcohol-related lawsuits in the near future. Fortunately for businesses, the law requires a 60-day notice from the prosecutor before a lawsuit is filed, giving companies a short window to take the necessary actions to comply.
What Can Food Manufacturers Do?
With furfuryl alcohol, or any other Proposition 65 requirement, proactivity is key. Manufacturers affected by the law can participate in OEHHA's ongoing process of evaluating Proposition 65's continued application to food. Food companies are allowed to participate directly or through trade associations during the comment process concerning contemplated Proposition 65 listings. For compliance with furfuryl alcohol requirements, the first step is to determine if there is potential for the chemical to form in your products. If a browning, or Maillard, reaction occurs during manufacturing, that potential exists. From there, you may need to take a number of different steps, including legal consultation, toxicological consultation and/or a third-party testing lab consultation. Different manufacturers will have unique products, and each will have individual risk circumstances in regards to the presence of furfuryl alcohol.
Mérieux NutriSciences is excited to announce that we are now testing for furfuryl alcohol in food products at our Burnaby, BC laboratory. Because there is no established safe harbor level yet, food processors can be proactive in testing and labeling their products before they are potentially targeted with a lawsuit. Let our team of experts help you determine if your products contain furfuryl alcohol and mitigate the next steps. Contact us to start testing your products today.

Meet the Author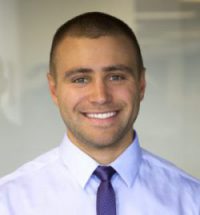 Nick Price
Product Manager, Analytical Services, Mérieux NutriSciences
Nick has been with Mérieux NutriSciences for five years and is currently a Product Manager for Analytical Services. He focuses on the development of new testing services, with a primary focus on contaminant chemistry testing including drug residues, pesticides, dioxins and many other categories.