Sensory testing plays a large role in ensuring product quality in the food industry. From determining consumer preferences to testing for product quality, sensory services can offer valuable insights at every stage of the product development and manufacturing process. To share insight into the world of sensory under the umbrella of food science, I sat down with Allison Chandler, the Product Performance Operations Manager at Mérieux NutriSciences' laboratory in Gainesville, Florida.
Q: Can you describe your role at Mérieux NutriSciences?
A: As Product Performance Operations Manager for Mérieux NutriSciences, I manage a team of food scientists focused on food quality. We perform physical tests, such as texture analysis, color measurement and viscosity, as well as a variety of sensory tests, such as triangle tests and hedonic testing. We also manage large supplier monitoring programs in which we compare food samples to specified parameters in order to ensure restaurants and retailers are purchasing the highest quality products.  
Q: What sparked your interest in food science?
A: I began developing my background in food science during my teenage years. In high school, I was a member of Future Farmers of America (FFA) and for three years I served as an officer of my chapter. My duties included recruiting new members, motivating members to action and studying for career development events in the agricultural industry. Through FFA, I was introduced to the world of food science by participating in state competitions hosted at the University of Florida. The first year that my team competed, we placed top 10 in the state and by my senior year, we were the highest scoring team in Florida. The experience helped lay the foundation for my collegiate and professional career by introducing me to the technical food science world and professionally representing an organization at statewide and national events.
Q: What was your professional background prior to working in your current role?
A: After high school, I attended the University of Florida and graduated with a Bachelor's Degree in Food Science. While at the university, I served as the IFT Ambassador for the Food Science and Human Nutrition Club. Through this experience, I obtained a better understanding of the industry and how to communicate with other food professionals who held both sales and scientific roles at major food and ingredient companies. After graduation, I was hired by ABC Research, which was later acquired by Mérieux NutriSciences, to be a Product Performance Technician. In that role, I learned the ins and outs of physical analyses, basic sensory evaluations and daily quality checks.
As the department added new programs, I took a lead role in several areas, including special project execution, program initiation, report writing, client communication and training other department personnel. The leadership opportunities provided to me, as I was internally promoted, allowed me to learn the ins and outs of the department and gave me a unique understanding of our operations.
Q: What is most rewarding about your role at Mérieux NutriSciences?  
A: One of the biggest and most rewarding parts of my role as the Product Performance Operations Manager is supporting my team to be successful in their roles. I work hard to continuously build trust within the team so they will come to me for support, advice, solutions, critical feedback, words of encouragement or help with time management. Any time that I can help a member of the team accomplish a task or meet a goal, I feel as if I have made a difference. My vision for the department is to create a sustainable team that is built for growth in an atmosphere where our employees enjoy coming to work and executing their responsibilities.
Q: As an expert in the field, where do you see challenges ahead for food scientists?
A: The biggest challenge that food scientists face now and in the future communicating the benefits of functional and innovative ingredients that may not sound appealing to consumers, especially those that support food conservation. Navigating the murky waters of consumer perceptions can be difficult with the flurry of misleading and/or confusing information on the internet. This challenge is compounded by the time and resource limitations of food scientists, who often juggle several multi-department project initiatives. This limits the time they can dedicate to translating technical knowledge into content suited for the general consumer.
Another hurdle is helping an everyday person understand science and research, which are multivariable, collaborative and dynamic processes that require time, money and dedication to advancement. One study or one anecdote does not prove or disprove the current state of knowledge within a scientific field, such as food. As consumers grow increasingly skeptical of innovative processes, ingredients and food manufacturers, I think it will become more difficult to gain consumer buy-in for solutions that feed the world.
Q: Of all of the studies you have worked on, which do you believe has had the most profound impact on a clients' successes or the scientific advancement of the food industry?
A: I enjoy working on shelf life and stability projects, especially when we can help clients extend the shelf life of their products. Shelf life labels, on the vast majority of products, are based solely on the product's quality and typically do not indicate the safety of the product. The extension of a product's shelf life can help battle food waste because of the misconception that food past its shelf life is unsafe and should be thrown out. Through these studies, I believe our work serves the greater food industry in helping eliminate hunger globally.
From a sensory perspective, we typically recommend a consumer acceptability study to capture shelf life for several reasons. For one, consumer likability drives repeat purchase habits, so this approach for shelf life also supports the sale of the product. Additionally, small differences in the product throughout its shelf life have a minimal impact on consumer likability, so customer acceptability studies produce a less conservative shelf life length. Difference tests, which are also commonly used for sensory shelf life determination, may capture those small differences and lead to a shorter shelf life.
Monitoring micronutrient levels in foods through the product shelf life is imperative to ensure compliance with label claims and provide consumers with robust, healthful products. Mérieux NutriSciences has extensive experience in holistic shelf life testing with experts in enriched and fortified foods. We work with a number of matrices, including all food and beverages, alcoholic beverages, raw ingredients, dietary supplements and more. Download our shelf life and nutrient stability studies informational sheet now to get started!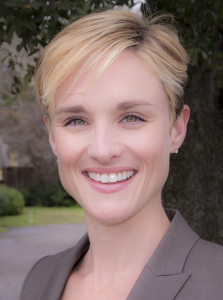 Gillian Dagan, Ph.D, CFS
Research Services Business Development Director, Mérieux NutriSciences
Dr. Dagan joined Mérieux NutriSciences with the mission to grow the Research Services business unit that provides clients with customized research projects like sensory testing and shelf life studies. She previously served as Chief Scientific Officer of ABC Research Laboratories where she developed sensory and quality assurance programs for manufacturing and food service clients.