People are beginning to focus more on the sources and nutritional content of the food they eat, and this trend is carrying over to what pets are eating, too. The U.S. continues to dominate the pet food market, with about 44% of global sales in 2017, but in Canada, sales are anticipated to have a 2.2% growth in constant value sales over the next five years. Pet food labeling is regulated in the United States by the FDA and local state laws, and in Canada by the Canadian Food Inspection Agency and Industry Canada. However, neither of these countries provide uniform and rigorous regulations to monitor pet food labeling despite the booming pet food industry.
To address the need for uniform regulations, the Association of American Feed Control Officials (AAFCO) has intervened. AFFCO was created by local, state, federal and international regulators to define and establish regulations for pet food and feed ingredients, in addition to setting standards for nutritional adequacy. Most states in the U.S. and regulators in Canada have adopted the Model Bill and Regulations established by AAFCO. Do you fully understand all the details and language in the Official Publication (OP) of these regulations? Below are nine commonly misunderstood questions we, at Mérieux NutriSciences, see from pet food manufacturers:
1) Is my pet food using the correct name based on my recipe? How should I be calculating the percent of an ingredient in my product for naming purposes?  
AAFCO's naming rule requires that a product's name be based on the percent of an ingredient used in the formula. Therefore, the calculation for of the percent of an ingredient in a product should be based on the amount in the recipe before any processing. There are different naming conventions for a product when an ingredient highlighted in its name is used at 100%, 95%, 25%, 3% or a minimal amount. The FDA and CFIA both require a common name to be used on the label only, however, based on the AAFCO naming criteria, it may be a different story. For example, in biscuits with 30% chicken and carrot, the common name "Chicken & Carrot Biscuits" may be acceptable to the FDA or CFIA. However, AAFCO will require additional descriptors to indicate that other ingredients are included, such as "Chicken & Carrot Recipe Biscuits."
2) How do I know if the Guaranteed Analysis declaration on my label is accurate?
A guaranteed analysis will state that the pet food has, at minimum or maximum, a certain amount of a particular nutrient or attribute. All guarantees must follow the guidelines and use the min/max, as well as the unit of measure designated by the Food Nutrient Profiles in the OP. The basic guarantees include a minimum percentage of crude protein and crude fat and a maximum percentage of crude fiber and moisture, unless the value is zero. All other guarantees would be voluntary unless there's a claim on the label, not including the fortifications listed on the ingredient list. Manufacturers must ensure the declared guaranteed minimum or maximum has taken into account a statistical consideration of sampling errors, preparation errors, method errors, production variations, etc. Testing multiple samples is suggested to determine reliable guarantees.
3) Do I have all the ingredients declared correctly by standardized or common name?
The FDA and CFIA use different terminologies for the same ingredients. However, since AAFCO defines ingredients specifically for pet food, it may be different from the FDA or CFIA terms. Make sure you use the Ingredient Definition from the OP from AFFCO in order to determine the correct terminology. For example, the FDA or CFIA may refer to an ingredient as "Cyanocobalamin" while AFFCO calls it a "Vitamin B12 Supplement."
4) Are the ingredients I'm using permitted for use in food for the intended the species?  
The diet requirements for different animals are not created equally. Ingredients permitted to be used in dog food are not necessarily safe for cats. The Ingredient Definition in the OP specifies ingredient usage for the intended species. For example:
Chocolate is prohibited in dog food

Propylene glycol is unsafe in cat food

Certain menadione compounds are not allowed in both cat and dog food

Marigold extract is limited to use in aquarium foods and not for any other species
5) Are my product's ingredients permitted for their intended use?
For each ingredient, the FDA, CFIA and AFFCO define ingredients as safe for the intended use within a specific usage limit. The ingredient may be permitted for use in pet food, but if the amount and/or functionality do not meet the defined usage, then the ingredient is no longer approved. For example, rosemary extract is permitted to be used as a flavoring agent within the Good Manufacturing Practices of 50ppm. If rosemary extract is used in a high amount, such as 500ppm to preserve the product, then it becomes an unapproved ingredient for its intended use.
6) What else do I need to declare on my label?

You also need to declare the calorie content, statement of nutritional adequacy, feeding direction and any other local mandatory label information.
7) Is my claim misleading?

An undefined nutrient content claim is not permitted for use, but a relative claim is acceptable if you can substantiate it. For example, the claim "high in protein" is not defined and therefore not permitted. However, the claim "higher in protein than (a similar reference food)" is acceptable. Any claim that may imply the usefulness to prevent or treat any disease would be considered a drug claim. No drug claims are permitted.
When making a label claim, always ask the following questions:
Is it misleading?

What are you comparing your product to?

Can you substantiate the claim?
8) Can I put additional information and/or claims on my website?  

Yes, but be aware that all information on your website will also have to be compliant with the FDA, CFIA or AAFCO regulations, including comments or reviews from consumers. Any misleading claims and comments would need to be removed from your website. An example of a misleading comment would be, "I love this product. It controls my dog's bad breath!"
9) What is new to the pet food label?

In the past few years, the calorie content, dietary starch and sugars guarantee all became part of the label. Additionally, now dog food products intended for "growth" or "all life stages," must include one of the following at the end of the statement: "including growth of large size dogs (70 lbs or more as an adult)" or "except for growth of large size dogs (70 lbs or more as an adult)."
Pet food labeling includes not only the mandatory labeling information such as name, net weight, guaranteed analysis and ingredient list, but also all other material and graphics on your labels, brochures, websites and social media. Mérieux Nutrisciences offers a full label review service for pet food. Our food label experts are proficient in both U.S. and Canada Food Labeling Regulations for federal compliance. To ensure the accuracy of all nutrition declarations and claims, Mérieux NutriSciences offers nutrition analysis for a full AAFCO Dogs and Cats Nutrient Profile. In addition to label reviews on the mandatory labeling material, we also review claims, marketing call-outs and romance text to ensure your food labels comply with government regulations. We can help you review the trending claims such as "natural," or "human grade," and help in developing clean labels. Contact us to conduct your label review today!

Meet the Author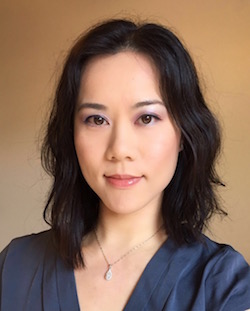 Irene Chau
Senior Regulatory Compliance Specialist – Food Labeling, Mérieux NutriSciences
Irene is the Senior Regulatory Compliance Specialist in Food Labeling. She is based in San Francisco, California. She brings 10 years of industry and consulting experience in U.S. and Canadian Food Regulatory Affairs. Irene serves as a regulatory resource to the company and customers on U.S. and Canadian compliance issues, the government's current initiatives and facilitating implementation. Irene received her Bachelor of Sciences (Hons.) in Nutritional and Nutraceuticals Sciences from University of Guelph in Ontario, Canada