Biofortis is Mérieux NutriSciences' global research organization serving innovation in food, nutrition, health, cosmetics and consumer goods. Every member of the Biofortis team plays an integral part in the success of the trials run. At the center of our projects coordinating the activities to ensure a smooth operation, is Linda Derrig, Director of Clinical Project and Data Management. I recently spoke with Linda to ask her about her background, her role at Biofortis and her outlook on the future of innovation in the nutrition field.
Q: How has your professional background prepared you for your role at Biofortis?
A: My background may seem a little patchwork, as I've worked as a newspaper reporter, human resources manager and a higher education faculty member, but there is a common thread that ties all of them together: a focus on communication. My formal education began in journalism, and I later received an advanced social sciences degree from the University of Chicago. In each position I've held, including my current role, I have learned that crisp, clear and timely communication is paramount to a successful outcome.
As the Director of Clinical Project and Data Management at Biofortis, I serve as the primary contact between the clinical research sponsors, our clients, and the internal study teams, including the study scientists and clinical staff. In addition, I manage the workflow of the internal team for each clinical trial, which means I interact with people in nearly every department. The hallmark of our project management team has always been regular, accurate and responsive communication with both our internal and external stakeholders. We ensure our clients stay up-to-date on all aspects of their study as it progresses. We also operate in partnership with our sponsors, so if an issue arises during a trial, we can problem-solve together. The entire time, there's constant communication with our internal study team members to keep us all on the same track.
But, while I subscribe to the belief that you have the opportunity to learn new and valuable skills at any job, there is one job I no longer list on my resume: I managed the "world's largest" online discount bridal salon" for one year – don't ask!
Q: What are the most rewarding aspects of your job at Biofortis?
A: I love that Biofortis' impact on the nutrition field often happens below the radar. For example, our studies often help determine specific key attributes of a product that ultimately may end up a grocery or drug store shelf. Frequently, Biofortis works with food, ingredient and supplement companies during their initial examination of the safety or efficacy of a new formulation. As famous scientist and doctor, Jonas Salk, once suggested to his lab staff, there are no failed experiments because determining what doesn't work is a necessary step to learning what does. In that spirit, we help provide that initial "thumbs up" or "thumbs down" for our clients.
Meanwhile, in my role, every day is different, which is what makes my position so challenging and rewarding. I love days when I get to play "whack-a-mole," so-to-speak, because a series of unexpected, pressing matters may arise across a range of studies. I equally love days when I can spend hours quietly writing study documents.
But, overall, my favorite days are when I get to see the first set of results come in from one of our clinical trials. Clinical trials in nutrition often have a much longer duration than our sensory studies, so we often wait up to a year to learn the outcome of our work. And, no matter how well a study is run by our clinical trials team, the results remain outside of our control. We're always just as anxious to see those results as our clients!
Q: As an expert in the field, where do you see nutrition innovation headed?  
A: Donning my sociology cap, I would argue almost all social change or innovation starts at the micro level, with people like you and me, and slowly moves up the "institutional" chain from there. The key question to ask is which consumer preferences will make that climb? That's not necessarily something we can capture through nutrition science.
For example, I completed a "Whole 30" eating plan for the first time four years ago. At that time, no one in my office had ever heard of Whole 30, which is a restricted paleo diet with no added sugar, and there were no Whole 30 products in my grocery store. When I went out to eat, waiters were dumbfounded and annoyed by my questions about the spice mixes and oils used in their cooking processes. However, this past January I completed my fourth Whole 30, and this time I had the benefit of finding compliant foods specifically labeled in the grocery store. I could even order Whole 30-compliant meals online! This showed a response by individual players in the food industry to the increasing number of consumers looking for foods that are Whole 30-compliant with no sugar added. Initially, only smaller institutions responded to this need, but now we are seeing it trickling upward to larger food manufacturers, too.
Stepping back further to examine the nutrition landscape, it's this same underlying consumer preference that has been behind the regulation on labeling added sugars. Ultimately, nutrition innovation is largely a matter of recognizing and getting ahead of a shift in consumer preferences. Biofortis is uniquely able to stay on top of cutting-edge consumer preferences through our sensory research unit.
Q: In all of the studies you have worked on, which do you believe has left the most profound impact on nutrition regulation, policy or health?
A: I have been involved in over 100 clinical research trials during my time at Biofortis. With the obesity epidemic in the U.S. now appearing to spread to other areas of the globe, clearly the weight loss studies conducted by our Nutrition Contract Research Organization are critical in order to help determine viable solutions. However, the most impactful study in which I was a key player was a landmark international study and the largest ever completed by Biofortis. This study was designed to determine if the commonly held belief – that regular cranberry consumption can decrease the recurrence of urinary tract infections (UTIs) – is true when put to the scientific test. I managed the trial, coordinating the work at 17 clinical research sites across the United States and with our Biofortis colleagues in France. We successfully recruited the original 300 subjects, ahead of the established timeline, and later added additional subjects to the trial in order to ensure sufficient statistical power as determined by the study biostatistician. The study demonstrated that the regular consumption of cranberries did reduce the occurrence of symptomatic UTIs. The results were published in the flagship journal for the American Society of Nutrition, AJCN, and received considerable media attention.
If your company needs to conduct a clinical trial on a current product or develop a new product to meet consumer preferences, the experts at Biofortis can help. We support our customers in their quest to create innovative, market-leading products by generating scientific evidence through randomized clinical trials. We customize our approach for each project to meet your needs. Our services include dietary intervention, nutrition research, microbiome research services, clinical trials, sensory studies and consumer research. Ready to start your project? Contact us now.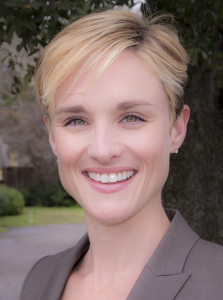 Gillian Dagan, Ph.D, CFS
Research Services Business Development Director, Mérieux NutriSciences
Dr. Dagan joined Mérieux NutriSciences with the mission to grow the Research Services business unit that provides clients with customized research projects like sensory testing and shelf life studies. She previously served as Chief Scientific Officer of ABC Research Laboratories where she developed sensory and quality assurance programs for manufacturing and food service clients.