An integral part of choosing your ingredient suppliers is verifying the safety and quality of the product they're sending you. Perhaps you work in a quality assurance or food safety role at an FDA-registered facility. Perhaps your facility's hazard analysis states the ingredient in question is associated with a hazard that requires a supply chain-applied control. Do you know what to do if you're volunteered to conduct the onsite audit of a potential ingredient supplier? Maybe you're an ASQ Certified Quality Auditor, but you've never actually audited a supplier before. You may be panicking a bit… wondering where to start, yes? Of course you are!
To help with this process, I've broken down the seven steps you can take to ensure the successful audit of an ingredient supplier:
1) Review the regulatory guidance
Go back and reread the regulations for current Good Manufacturing Practices (GMP), hazard analysis and risk-based preventive controls for your supply chain (21CFR§117 subpart G). Make sure you focus specifically on the regulatory requirements for onsite audits (21CFR§117.435).
2) Conduct preliminary research on your supplier
Start by researching the potential supplier online to help develop your audit checklist. A visit to their website will help you determine the range of products they process and can provide clues on potential hazards that may be addressed in their food safety plan. The website will also give you an idea of the types of allergens that might be present in their plant(s). Then, try searching on the FDA website using the company's name in order to pull up recall notices and associated information. You can also use this website to determine if the FDA has issued any Establishment Inspection Reports or Forms 483, which are given for violations of the Food Drug and Cosmetic Act.

3) Research the ingredient and the associated risks
Consult Appendix 1 in the FDA's "Hazard Analysis and Risk-Based Preventive Controls for Human Food: Draft Guidance for Industry," to look up the potential hazards identified by the FDA as worth considering for the ingredient of interest. You can also search the FDA recall webpage for the ingredient name to identify the types of hazards that have led to recalls in the past. Also, review your company's internal specifications for the target ingredient and your facility's food safety plan, focusing on how the ingredient will be used.

4) Review the supplier's previous audits
Determine if your company has already received copies of the potential supplier's Global Food Safety Initiative (GFSI) audit reports and responses. If needed, you can request them from the potential supplier for your review.  
5) Create an audit checklist
Use the information you've gathered to put together an audit checklist of items to examine when you visit the potential supplier's plant. Speak to the supplier and agree upon the audit date and time.
6) Run through your checklist onsite
Ensure you review the potential supplier's food safety plan to identify preventive and other controls applicable to the manufacture of the target ingredient. Document the control parameters, such as pH, temperature, water activity, etc., and the potential supplier's responses to your questions. Request related monitoring, corrective action and verification records, including those on metal detection and allergen preventive controls, if applicable. Review documentation on GFSI audit-associated deficiencies and corrective actions, including facility monitoring and verification records. You should also check to see if the GFSI deficiencies have been added to the facility's GMP self-audit.

7) Ask to tour the facility
Pay special attention to how controls that are applicable to the manufacturing of this ingredient are implemented and be sure to visually verify that any GFSI Corrective Actions for physical deficiencies have been completed.
Following these steps will assist you in determining whether your supplier adequately controls ingredient food safety hazards and deserves further consideration as an approved supplier. Supplier audits are one of the most effective ways to ensure the quality and safety of your ingredients, additives, packaging or services provided by contractors. Do you need assistance assessing your potential ingredient supplier? Trust Mérieux NutriSciences' expert auditors to examine your supplier's organization, food safety management system (HACCP) and the sanitary conditions of their premises, equipment and facilities. Contact us today to get started!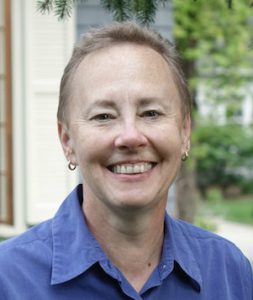 Jennifer L. Johnson, Ph.D
Technical Consultant, Mérieux NutriSciences
Jennifer L. Johnson has more than 25 years' experience working in and around the food industry in roles including regulatory, consulting, research and Food Safety & Quality management. She currently consults on pathogens and spoilage organisms, HACCP, FDA Preventive Controls, environmental monitoring, and meat/poultry processing and provides assistance with regulatory issues.