I'll be honest – from time to time, I enjoy throwing on my teal yoga pants and visiting my favorite organic supermarket. I love perusing the endless rows of organic and otherwise non-Genetically Modified Organism (non-GMO) products adorning shelf upon shelf. With all of those "verified" and "certified" products smiling down at me, how can I not smile back? After all, like many shoppers, I place my trust in progressive statements on food labels, such as "Organic," "non-GMO," "Fair Trade," "Hormone-Free," "Allergen-Free," and the list goes on. Before I leave the store, my cart is adorned with at least three or four items bearing one of these claims.
I cannot wait to sample the delights I've selected doning the "non-GMO" label. In fact, like most consumers, I bought them specifically because I can't find these particular goods in my local supermarket. Specialty stores provide a vast array of products, often perceived as healthful, that most times can't be found elsewhere.
An increasing number of consumers are expressing a desire to make informed decisions about the products they eat, drink and otherwise put in their bodies. That's where the debate over Genetically Modified Organisms (GMOs) in food products comes into play. A GMO is an organism whose DNA has been altered using genetic engineering techniques. Consumer health concerns surrounding products containing GMOs include the potential for the presence of unexpected allergens, the risk of gene transfer promoting antibiotic resistance and the intermixing of conventionally grown crops with conventional crops. The GMO debate largely centers on disclosure and consumer choice.
These principles are the bedrock of the National Bioengineered Food Disclosure Standard established by President Barack Obama at the end of his tenure. When the standard goes live, products containing GMO ingredients must indicate this on their food labels in one of several ways. The options for disclosure include a statement on the package, a symbol, a toll-free number to call for more information or a QR code that can be scanned with a smartphone to direct consumers to a website for additional information. GMOs cannot be used at all in products that are labeled as "organic."
Because I manage the Business Development of the GMO testing program at Mérieux NutriSciences, I can't help but smile at all of the "verified" products I see on the shelves when I visit the store on the weekend. But then, of course, reality sets in. Monday arrives, and along with it comes a bevy of new "non-GMO" samples to test and verify. Because of my line of work, I now have a new quip when speaking with food manufacturers. It goes like this:
Q: When is a "non-GMO verified" product actually non-GMO verified?
A: When you test it.
Of course, there are many products and ingredients that are verified non-GMO and supported as such by super-sensitive, DNA-based, Polymerase Chain Reaction (PCR) Testing. However, I wish I could say this for all of the products carrying these claims. Increasingly often, products and/or ingredients labeled as "organic" or somehow "verified" to be "non-GMO" are coming back with positive results when tested for transgenic, GMO DNA. This is why companies should be periodically testing as a verification to support what they are putting on their labels.
I am noticing a trend in which concerned clients are asking me what the word "verified" actually means, and all too often, this conversation comes after their "verified" product tests positive for GMOs. I always tell them that the best way to receive verification is to perform PCR testing on a product's DNA. They usually agree wholeheartedly. So then, why haven't they ever tested their product using this method before?
Verification of a product as non-GMO by conducting an audit without any DNA testing reminds me of a Siren's call in Greek mythology. You may be lured in by the idea that a supplier can simply hand you a non-GMO verification certificate based on the assumption that a series of "best practices" has been followed in their facility. But, like a Siren's call, it lures us towards a potential hazard, enticing us with what we want to hear rather than exposing the stark reality of the true situation. If you are a manufacturer or other provider representing a non-GMO claim based on a verification certificate that lacks analytical teeth, there is no doubt risk involved in this practice.
How confident are you in your product's non-GMO claims? Could GMOs enter your product's supply chain without you realizing it? In addition to analytical testing, Mérieux NutriSciences also offers customized solutions for non-GMO verification and surveillance of your product and processes, utilizing the technical depth we are known to apply to all of our food safety audits. These independent assessments verify the integrity of the claims you make about your products and our processes will provide assurance to you, your supply chain and your customers. Learn more about our full GMO services by downloading our GMO testing information sheet now!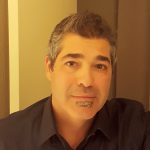 Todd E. Napolitano, MA, PhD
Business Development Manager, Technical Sales, Mérieux NutriSciences
Todd E. Napolitano is the Director of Business Development and Program Manager for Mérieux NutriSciences' GMO Services division.  Todd has a broad background in analytical services in food, materials, and environmental sciences. He hails from Scarsdale, NY, and currently resides in Haddonfield, NJ with his two children.