If you're manufacturing organic products, it's vital to understand the labeling requirements and what claims you can make based on your products' ingredients. For example, do you understand the difference between a food labeled as "organic" and one that's "made with organic ingredients?" While these statements may seem interchangeable at first glance, the USDA organic labeling guidelines specifically define which claims you can and cannot use, based on the composition of your product.
The labeling of organic foods in the U.S. is regulated by the United States Department of Agriculture (USDA) according to the National Organic Program detailed in 7 CFR Part 205. This set of rules is separate from the overall Food and Drug Administration (FDA) food labeling regulations, outlined in 21 CFR Part 101, which apply to all food products. While these two sets of regulations differ in several aspects, both are applicable to organic packaged food products available in the U.S.
What are the differences between the USDA organic and FDA food label requirements?
The Statement of Identity
Based on the amount of organic content in the packaged food, the statement of identity (SOI), also known as the 'common name,' may or may not contain the term "organic" in the name. The specific requirements for an organic food SOI are defined later in this blog.
The Ingredient Statement
The FDA's requirement to list ingredients in descending order of predominance by weight still applies to organic labels, but the USDA organic regulations also specify how the word "organic" can be used in the common name of the ingredients. It also specifies which additives are permitted to be included in a packaged food labeled as organic.
Distribution Clause
The FDA requires a distribution clause, which immediately follows the ingredient statement, stating the company name for the product that is being manufactured and/or distributed. In addition, the USDA requires an organic certification statement identifying which agency is responsible for approving the regulatory compliance of the organic labeled food.
What aspects of a label are the same under both the FDA food label and USDA organic regulations?
Basic Principal Display Panel (PDP)
The mandatory principal display elements required for an FDA food label still apply to the USDA organic labels: net contents size and statement, a proper common name of the food and compliance to the FDA rules for any nutrient content claims that are used or implied.
Information Panel
The required elements of the information panel on the FDA food label also apply to an organic food label: the nutrition facts panel, ingredient statement and distribution clause. Specific product requirements, such as % juice declaration or comparison statements, are also applicable.
What else do I need to know if I'm planning to manufacture organic products?
Manufacturing Location Approval
Even before creating an organic food product, the location where it will be produced, manufactured or handled must be identified and approved for organic production by the responsible certification agency. This step is often not included in planned production timelines, but it can take up the most time, specifically for new manufacturing or warehousing facilities.
Organic Content
The amount of organic content in a food or recipe determines which marketing claims the USDA National Organic Program will allow.
100% Organic

designates that a product is exactly 100% organic, excluding the water and salt content, if used. This means that

all

of the ingredients must be 100% organic and there can be no

additives

in the product whatsoever, regardless of whether or not they're permitted under the broader "organic" definition.

Organic

claims require 95% or more of the food product to be comprised of organic content, again excluding water and salt. The 95% is calculated using the actual organic content of all of the ingredients and any non-organic content cannot exceed 5%, including the allowed

additives

.

Made with organic

claims can only be used for foods that contain between 70% and 95% organic content in the recipe, with the same water and salt exclusions, and the claim must be a truthful statement.

Organic ingredients

claims are allowed on any food item, as long as the ingredient qualifies for the organic description and the packaged food contains less than 70% organic content. No other organic claims can be made on this type of product, nor does the finished food product require certification by an organic certifying agency – only the ingredient carrying the claim does.
The National List
Within in the National Organic Program regulations is a list of The National List of Prohibited and Allowable Substances and Ingredients for Use in Organic Production and Handling (7 CFR, Part 205.601 through 205.606). This list contains all of the additives allowed to be used in an organic food as an ingredient, a processing aid or a production chemical. Anything not included on this list cannot be used in a food with an organic claim unless the manufacturer is using only an ingredient statement claim.
If you'd like to make an "organic ingredients" claim on your product based on the claim from one of your suppliers that their product is an organic product, you should ensure that the ingredient is certified organic before printing the claim on your labels. If you have a long supply chain and want to verify an organic ingredient claim, third-party food authenticity testing can verify that an ingredient holds up to the claim from your supplier. When in doubt, a conversation with the applicable organic certification agency is recommended in order to understand the requirements as well as potential ingredient alternatives.
USDA Organic Seal
Proper use of the USDA's organic seal is also defined in the National Organic Program (7 CFR under paragraph 205.311). It defines the permitted colors for the logo and the criteria for which products qualify to use the seal – those with greater than 95% organic content only.
The final approval of an organic food label requires not only approval by the responsible organic certification body, but also a review by a qualified regulatory specialist for the FDA elements that organic certifiers do not check. Ensuring that a final organic food label meets USDA and FDA requirements prior to submission can expedite the path to commercialization and instill confidence in regulatory reviews of your food labeling compliance.
Are you confident that you're making an accurate organic food label claim? Trust the Labeling Compliance & Nutrition Services team at Mérieux NutriSciences to take the burden of food labeling risk off your organization's shoulders. Our expert team will review your food label for compliance with both USDA Organic and FDA food label regulations. We also offer authenticity testing to verify that your ingredients and/or finished products meet their claims. Are you ready to get started with your label review? Download our information sheet to get started today!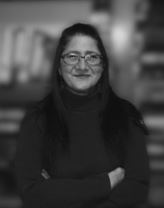 Dodi Kingsfield
Regulatory Compliance Supervisor of Nutrition and Labeling, Mérieux NutriSciences
Dodi Kingsfield is the Regulatory Compliance Supervisor of Nutrition and Labeling at Mérieux Nutrisciences. Prior to joining Mérieux, Dodi was a Regulatory Compliance Manager for a leading private label beverage manufacturer in the southeast. She holds a B.S. in Chemistry from Northland College and has worked in the quality and regulatory field for pharmaceutical, medical device and food manufacturers. When not at work, Dodi enjoys life with her family, writing tall tales and spending time outdoors camping and hiking.