Here at Mérieux NutriSciences, our team of expert scientists upholds our mission of protecting consumers' health through their daily work. Dr. Angela Nguyen joined our team this year to lead our molecular services laboratory, which covers our suite of services, including foodborne virus testing, Whole Genome Sequencing (WGS), Vitek MS, Sanger Sequencing and Riboprinter Platform with bionumerics software. I recently met with Dr. Nguyen to learn more about her background, coming from the Food and Drug Administration (FDA), and where she sees the future of molecular biology headed within the food industry.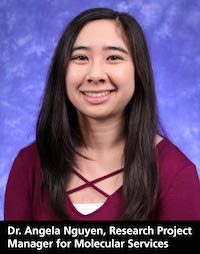 Q: Can you please tell us a little about your background and new role at Mérieux NutriSciences' Food Science Center?
A: I received my Ph.D. from the University of Maryland, Baltimore in Pharmaceutical Sciences, studying the production of antimicrobials by Pseudomonas aeruginosa, which is a common pathogen in cystic fibrosis lung infections. From there, I became an Oak Ridge Institute for Science and Education fellow at the FDA with the Center for Food Safety and Applied Nutrition. At the FDA, my focus was to develop WGS and mass spectrometry methods for detection of Staphylococcus aureus and Bacillus cereus enterotoxins in various food products. This experience led me to my new role at the Silliker Food Science Center as the Research Project Manager for the Molecular Services, which includes micro identification, WGS and virus testing.
Q: What are Next Generation Sequencing (NGS) and Whole Genome Sequencing (WGS)?
A: NGS is a term that refers to the current technology used for DNA sequencing, which involves a parallel sequencing approach. NGS is more high throughput than the previously-used Sanger sequencing methods, which means that a large number of samples can be tested simultaneously. WGS refers to the sequencing of the entire DNA content of a bacteria isolate by using the NGS technology.
Q: How do you see the food industry using these applications?
A: WGS provides in-depth DNA sequence information that allows for better resolution of the entire genome and thus offers better discrimination between similar organisms than other identification or sub-typing methods. This could be an effective tool for the industry in developing their environmental monitoring programs to determine if they have persistent or transient contaminating strains, to monitor starter cultures for quality control or to establish microbiological profiles of their food products and ingredients.
Q: Given your prior work experience, how would a government agency use Whole Genome Sequencing data as compared to a food company?
A: Within a government agency, WGS is used mainly to trace-back and identify the source of a foodborne outbreak. The data is then used to establish the sources of contamination, determine which of those sources are involved in the outbreak, both geographically and physically, and identify which strains are causing illness. Ultimately, this data is compared to data from other outbreaks to ascertain if the strains from a current outbreak are new, emerging strains or if they were involved in previous outbreaks. In the food industry, WGS could be used in the same way by manufacturers internally. For example, a food company could use it to identify the source of an in-plant contamination, which ingredients are affected and if the responsible strain is new or old within in their facility. The main difference here is that government agencies generally use WGS retroactively or during an outbreak, but in the food industry it would be used during production as a preventive measure.
Q: What are some of the advantages of Whole Genome Sequencing?
A: WGS provides more comprehensive genomic information on a pathogen, which allows for greater resolution and detail in distinguishing between closely-related strains. Furthermore, WGS is generally considered a time-saving and more unbiased approach when compared to morphology-based or conventional culture methods. WGS data can also be used to predict potential gene functions, such as virulence factors or antibiotic resistance genes.
Q: What if a food company does not want to identify the species of an organism, but wants to understand how that organism can move throughout its facility and production?
A: Ribotyping is a great alternative to WGS if a company only wants to determine whether or not an organism is moving through their facility. This method is used for the characterization but not the identification of an organism. It compares the DNA patterns of those isolates to determine if the DNA pattern of one organism is similar to that of another.
Q: What are some other molecular services that food companies can use?
A: There are several options based on the company's specific identification or characterization needs. Some other identification platforms include VITEK MS, VITEK 2 Compact and Sanger Sequencing. VITEK MS uses mass spectrometry to detect unique bacterial proteins of different organisms. VITEK 2 Compact is a biochemical test that distinguishes between related species based on their biochemical properties. Sanger Sequencing is another sequencing technology that only sequences a specific region of the bacterial genome that is conserved across organisms.
Do you need help identifying or characterizing the organisms lurking in your facility? Mérieux NutriSciences has a dedicated molecular team that will work with you to determine which services will best meet your needs. Your account can be set up so that the Food Science Center automatically receives your out-of-specification and suspect isolates for WGS, rapid identification or strain-to-strain comparison. We can even build custom libraries for clients to house their data so they can keep track of the organisms present in their environment and products. This data can also be tied to our cloud-based environmental monitoring solution, EnviroMap®, to lend greater insight into the hot spots in your facility. Download our micro identification resources and contact us to learn more about setting up your account with the identification service that best matches your needs.

Meet the Author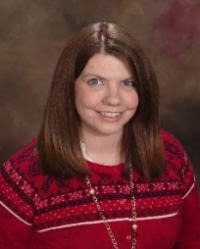 Katherine Burke
Research Services Sales Coordinator, Food Science Center, Mérieux NutriSciences
Katherine has been with Mérieux NutriSciences for five years and is currently a Research Services Sales Coordinator for the Food Science Center. She focuses primarily on working with contract research for the shelf life, process validation, method validation, molecular and challenge study programs.