My previous post, "How Reliable is Your Supplier's Non-GMO 'Verified' Claim?" raised the question of whether incorrect, unsubstantiated or fraudulent non-Genetically Modified Organism (non-GMO) claims would result in a recall, FDA warning or some other sanction. The answer is found in a greater discussion about accountability and liability within the food industry.
With summer fast approaching, let's think of this in terms of a carnival metaphor. There's potential for food manufacturers to get caught up in a non-GMO verification "shell game." You might know the classic shell game, in which a pea is placed underneath three shells and then they are shuffled around to confuse the player. At the end, the player needs to guess which shell the pea is under. As you monitor your supply chain, "verified" non-GMO certificates from suppliers may be shuffled around in your supply chain and you may lose sight of the "pea," or an ingredient that is not up to specification. Come one, come all – step on up and find the hot sample.
Of course, no business wants to incur an additional expense to test ingredients already "verified" by a supplier, but the problem is that "organic" or otherwise "verified" non-GMO products test "hot" with alarming regularity. And I don't mean "hot" as in trace levels – I mean the results light up like a Christmas tree, leaving little doubt that genetically engineered ingredients are present in formulations/products "verified" to the contrary. This is concerning because it compromises clients, consumers and the very integrity of your regulatory compliance program itself.
While the non-GMO "verified" certificates fly up and down the supply chain, consumer advocacy groups are recognizing that all they need to do is test a product sample themselves to disprove these claims. Accordingly, lawyers are also learning this. Companies can protect themselves from class-action lawsuits by proactively testing their products before they reach the consumer.
I remain optimistic because the non-GMO movement is shifting quickly and for the better. For years it was almost entirely driven by sales and marketing, but there has been a discernible shift towards focusing on regulatory compliance and quality. It's to the point that in-house counsel will now initiate non-GMO strategy inquiries. While this means more lawyers involved in operations, it also means greater accountability. In the end, it comes down to this – when you represent a claim based on a shell game, you assume tremendous risk. Thus, companies should approach GMOs from a risk-mitigation perspective. It's encouraging to see that more and more companies are getting on board with this concept.  
It sounds like a used car sales pitch, but there's always a custom GMO solution that fits your budget. What never fits your budget is a stack of unexpected legal bills from a consumer lawsuit. If you have a non-GMO initiative, put some teeth in it by implementing and maintaining a robust auditing program coupled with regular analytical testing. There is no other effective way to ensure the integrity of our regulatory system and to thoroughly protect yourself, your company and your customer. Food manufacturers should initiate a protective, risk-mitigation strategy because the current legislation may be more bark than bite.
So, what are the consequences to a business for incorrect or unsubstantiated non-GMO label claims? This question bears an obvious answer, right? Not necessarily. As stated in the most recent draft of the National Bioengineered Food Disclosure Standard released last week, "It is a violation of section 293 of the Act for any person to knowingly fail to make a bioengineered food disclosure in accordance with this part" (7 CFR Part 66 Subpart E, § 66.400). However, as pointed out in the European Food and Feed Law Review, the standard does not detail or delineate penalties for breaking this law. It simply states that it's illegal without specifying any sanctions. Further, the publication notes that, "failure to disclose… does not authorize recall of food," citing 7 U.S. Code § 1639b(g) which established the National Bioengineered Food Disclosure Standard. However, your company may still face a potential lawsuit if a product claims to be non-GMO and does not meet that claim.
My friends, the answer is simple – the proof is in the non-GMO pudding. To protect your brand, verify your non-GMO program with audits for best practices and regular analytical testing. Always ensure that your verification certificates from third-parties are underpinned with certificates of analysis. Resist plopping your money down on a shell game. You'll never really win.  
Are you using third-party ingredient suppliers for your non-GMO products? Mérieux NutriSciences offers analytical testing and customized solutions for non-GMO verification and surveillance. Our expert auditors can verify the integrity of the claims you make about your products to provide assurance to you, your supply chain and your customers. We also offer food label compliance services to review your GMO claims and provide feedback on what options are available to market your product. Learn more about our full GMO services by downloading our GMO testing information sheet now!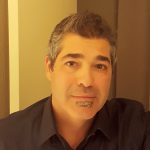 Todd E. Napolitano, MA, PhD
Business Development Manager, Technical Sales, Mérieux NutriSciences
Todd E. Napolitano is the Director of Business Development and Program Manager for Mérieux NutriSciences' GMO Services division.  Todd has a broad background in analytical services in food, materials, and environmental sciences. He hails from Scarsdale, NY, and currently resides in Haddonfield, NJ with his two children.