Programs that help retailers and restaurateurs improve the quality of their products are worth their weight in gold, but who has the budget to support them? In this era of big data, it seems that insights and monitoring programs can equate to big money, but how can these insights help improve your operations as a food manufacturer? In particular, a program that tests products early in the supply chain gives your quality assurance (QA) team time to divert a substandard product from heading into the hands of consumers and creating a loss of brand equity.
For retailers and restaurateurs, these quality assurance programs can combine analytical, sensory and physical testing on samples gathered across the supply chain. To monitor at several points, suppliers can directly submit samples for review, distribution centers can take samples from their stock and secret shoppers can procure products from retailers. These programs offer a 360-degree view of food quality across the entire supply chain. An average retailer will likely have several hundred product Stock Keeping Units (SKUs) that need to be monitored, resulting in tens of thousands of data points to analyze. If you combine those data points with a trending software, you will have a world-class quality assurance program. However, you will also have the challenge of funding such an endeavor. Life is all about options! Luckily, there are three different scenarios for funding quality assurance monitoring programs for you to explore:
Option 1:  Internal Funding
Internal funding is probably the most straightforward of all of the options. Supply chain quality assurance programs can be directly billed to the retailer or food service institution. The retailer or restaurateur would be invoiced for all testing and data management services by their testing partner. In this case, all Certificates of Analysis (COAs) and trending reports would be shared only with the retailer or restaurateur. Self-funding of monitoring programs allows you to maintain complete control of all of your data from testing activities. In this scenario, samples can be procured and tested without the supplier's knowledge and at the sole discretion of the retailer or restaurateur. Testing frequency and cadence can be modified to follow trends in food safety and quality without involving purchasing groups or creating a strain on business relationships.
Option 2:  Supplier Direct Billing
We have all heard the phrase, "it takes a village," and the same sentiment can be applied to quality assurance. With supply chains expanding globally and containing several layers of complexity, each one has a large number of stakeholders. Why not share the funding of QA programs and the benefits of the monitoring activities among those stakeholders? Testing types and frequency can be determined by the retailer or restaurateur for a predetermined term. During this term, suppliers would be aware of the testing and be invoiced, in part or in full, for testing and data management services.
Since suppliers are funding the testing program, they also are given ownership of the data and can reap the benefits from testing outcomes. COAs would be shared with both the retailer or restaurateur and the suppliers. This setup enables the restaurateur or retailer to work collaboratively with their suppliers on any quality concerns that arise. Suppliers can directly submit samples for testing, and data from third-party testing activities can be easily compared to supplier-generated QA data. Further, the supplier truly has buy-in to produce high-quality products by being included in the monitoring program. In the case of a subpar product, the retailer or restaurateur can even institute heightened testing frequencies. Often, increasing testing of subpar products serves a two-fold purpose: to identify quality issues and to drive home a message of the necessary commitment to quality via the supplier's pocketbook.  
Option 3:  Supplier Chargeback
Akin to the shared responsibility and shared benefits described above, charging suppliers back for quality monitoring testing creates a partnership for quality in your supply chain. In addition, the supplier chargeback option also offers the control that comes with an internally-funded program. A testing budget can be determined for a given supplier and agreed upon to be written into the buying contract so that everyone is aware of the maximum spend. This allows the retailer or restaurateur to understand their budget, structure the testing program as they see fit and change that program on-the-fly, if need be. Supplier chargeback funding systems also provide the ease of combining various testing and data management fees into one charge. This creates an opportunity to seamlessly combine analytical testing with digital solutions onto one annual invoice.  
Don't let a limited budget hinder your ability to robustly monitor your product's quality within your supply chain. Mérieux NutriSciences can assist in developing or enhancing your supplier quality monitoring programs and data management tools. Once you've established a supplier monitoring quality assurance program, our web-based digital solution QualMap can enable you to easily monitor your products, ingredients and overall supply chain. Learn more about how this application's easy-access reporting can help you mitigate risks early by streaming our free, on-demand webinar.
Are you ready to create a quality assurance program for your suppliers? Our experts can walk you through the various funding options to establish your program. Contact us to discuss monitoring programs for retailers and restaurants today!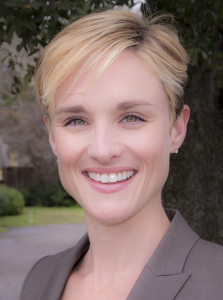 Gillian Dagan, Ph.D, CFS
Research Services Business Development Director, Mérieux NutriSciences
Dr. Dagan joined Mérieux NutriSciences with the mission to grow the Research Services business unit that provides clients with customized research projects like sensory testing and shelf life studies. She previously served as Chief Scientific Officer of ABC Research Laboratories where she developed sensory and quality assurance programs for manufacturing and food service clients.