In a previous blog post, I explained that the new produce safety regulations released as part of the Food Safety Modernization Act (FSMA) do not address the cause of past foodborne illness outbreaks, leaving the produce industry in limbo. It also leaves consumers unprotected because they view most produce items as being "ready-to-eat" (RTE), meaning that they are able to be consumed without any additional washing or cooking. Regardless of where a farm or packing shed falls within the regulations, this perception by consumers raises significant concerns for public health, which then fall to the grower or packer to address.
The 2011 Colorado foodborne illness outbreak, attributed to cantaloupe, marked an industry-changing event. Never before had there been such a widespread outbreak of Listeria monocytogenes in a raw agricultural commodity. The investigation into the outbreak revealed a series of smaller problems which, when linked together, caused a larger widespread and prolific issue. The absence of an effective antimicrobial in the water that chilled the product played a role in the outbreak. Another factor was the use of poorly-designed and difficult-to-clean equipment to sort and convey the cantaloupe.
In response, the FDA is in the process of implementing the Produce Safety Rule to address the safety of fresh fruits and vegetables. This rule takes several practices that have been voluntary in use for decades and places them into law. However, these regulations do nothing to prevent the factors that caused the 2011 cantaloupe outbreak. Many people assume that processing agricultural commodities off of the farm itself will remove these food safety risks, but the reality is that most fresh fruits and vegetables are delivered "as is" from the farm to the retailer.
The produce industry has undertaken significant training efforts to ensure the industry is capable of complying with the Produce Safety Rule and the Preventive Control Rule for Human Food. Two major trade associations have also started programs to address the presence of Listeria monocytogenes in produce. Despite these efforts, we have seen two major outbreaks this year, with romaine lettuce and cut melon, and the popularity of RTE products is still on the rise.
The processing of raw fruits and vegetables adds value to the products by saving the consumer time and effort when preparing a meal. For example, instead of buying and chopping an onion for a recipe, a consumer might prefer to purchase a container of pre-chopped onions. Many produce products are also now sold with accompanying condiments or the additional ingredients necessary to prepare a side dish or even a main entrée meal. The issue remains that most of these products are still raw agricultural commodities.
Even with further processing before packaging, these items do not receive a heat-treatment or a true microbial lethality step. At best, these products are treated with an antimicrobial that may reduce the level of harmful microorganisms. I use the word may purposefully because the ability of an antimicrobial to reduce harmful microorganisms depends on several factors. These include: the specific antimicrobial(s) used, the level at which it is employed, the amount of dirt and debris left on the produce and the number of microorganisms present on the item to be treated. Only a wash system validation that accounts for the interaction of all potential factors can provide a certainty of effectiveness.
Many products are handled on-the-farm in a packing shed or transported to a packinghouse under the control of the same farm. In both cases, those fruits and vegetables may never undergo a validated antimicrobial treatment. But if both regulators and consumers alike consider these processed produce items to be RTE, how can we guarantee these products are safe?
Farmers operating packing sheds have the opportunity to further control microbial growth and prevent cross-contamination by building additional safety measures into product handling practices and procedures. These practices include sanitizing the equipment used to handle the product, choosing equipment that is adequately designed for easy cleaning, monitoring the effectiveness of the sanitizing process and ensuring there are no opportunities for cross-contamination after a wash step is performed.
Traditionally, packing sheds were seen as a part of farming operations. For progress to be made, the risks associated with these sheds need to be analyzed under a company's food safety plan. Further, farmers making products that consumers consider RTE must continue to investigate and implement effective pathogen reduction strategies to ensure these products are safe to consume.
On-farm inspections for the Product Safety Rule begin in spring 2019. At a produce industry gathering, a policy advisor to the FDA for produce food safety said, "We know when we go to a packinghouse, we will see duct-tape, bailing wire and plywood. What are we going to do about it?"
It's time for manufacturers in the produce industry to take that question to heart and go further in assessing the risk that both our products and our handling facilities pose for the consumer. To assist manufacturers with that process, Mérieux NutriSciences has teamed up with the Georgia Fruit and Vegetable Growers Association for an upcoming short course, "Hands-On Packing Facility Sanitation & Environmental Monitoring Workshop." Register now to join us on August 28-29 in Tifton, Georgia to learn about effective equipment & facility sanitation and monitoring techniques with hands-on examples and exercises in a working packing facility.
Mérieux NutriSciences' experts also offer consultation services to ensure your facility is following food safety best practices and meeting requirements set forth by FSMA. Our experts can perform an FDA readiness gap assessment, build your plants' food safety plans and perform a comprehensive hazard analysis on your ingredients to make sure your final product is safe for consumers. Download our consultation catalog to get started.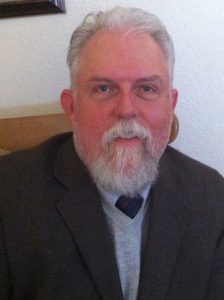 Jeff Lucas
Technical Director, Mérieux NutriSciences
Jeff Lucas is a food industry professional with over 30 years of experience in food safety management. He currently instructs and consults on issues such as HACCP, FDA Preventive Controls, environmental monitoring, pathogen reduction, and food quality management. Jeff has experience with food safety and Global Food Safety Initiative management.