In a previous blog post, we detailed the regulation for the labeling of genetically modified organisms (GMOs) and bioengineered (BE) foods under the new National Bioengineered Food Disclosure Standard (NBFDS) in the United States. You may think that the terms of the law are black and white – if a GMO is present in your product, you need to declare its presence on your food label under new regulations. However, as with most things in life, there is a distinct grey area. To uncomplicate the regulations, we put together a guide to understanding the GMO labeling guidelines and the exemptions that may apply to your products.
Does My Product Contain an Ingredient Likely to be Bioengineered?
Food manufacturers will need to take a close look at their supply chains to determine if they include certain crops that are considered "highly adopted" as GMOs under the law because they are likely to be BE. According to the law, a "highly adopted" crop is one which is commercially available in the United States and for which 85% or more of its cultivators are using BE species. The highly adopted crops are:

Canola – 90%

Cotton – 93%

Sugar Beet – 100%

Soy – 94%

Field Corn – 92%
If any of these crops are included in your product and required to be listed on your FDA food label, you are subject to a default mandatory disclosure. This includes all product or ingredient derivatives. For example, in addition to an ear of corn requiring a label, corn tortillas made from BE corn would also need to be labeled accordingly. So, too, would any form of soy, and so on.
What does this mean for you? The implications are significant. Unless you qualify for an exemption, you must label your product as "GMO," "Bioengineered," "BE," etc. according to the final version of the standard, which is still being revised.
The standard also addresses GMO commodities with less market saturation that still maintain a statistical significance in the marketplace. These commodities are maintained on the USDA's "not highly adopted" list, which may be a misleading name. These commodities, as well as products containing them, are widely available and considered likely to include BE components. As with the "highly adopted" list, the following crops on the "not highly adopted" list also carry a default mandatory disclosure:
Apples (Non-browning)

Sweet Corn

Papaya

Potato

Summer squash



This list will have ongoing updates.
Are There Any Labeling Exemptions?

Products Covered By Other Laws


Products that fall under the jurisdiction of other specific laws, such as the FDA Cosmetic Act, the Federal Meat Inspection Act, the Poultry Products Inspection Act and the Egg Products Inspection Act, are exempt from GMO labeling. However, exotic meats such as venison and rabbit do not fall under any of those laws, so GMOs in those products must be labeled accordingly. Additionally,

restaurants

, retail food establishments,

animal feed and pet food products

are exempt from GMO labeling requirements.

Highly Refined Foods


Other decisions about exemptions from the law are still pending a final decision. In some cases, a highly refined food may contain a GMO ingredient, but the finished product will contain no GMO DNA due to processing. Regulators are still undecided about whether to include these under the labeling requirements, but they are leaning towards making them exempt. As a stipulation for exemption, manufacturers would be required to have results from an ISO 17025 accredited lab proving the food has no trace of GMOs in its DNA. However, if the finished product of the highly refined food takes a different form from its non-BE version, such as high-oleic soybean oil or high lysine corn, then it would be non-exempt from the labeling regulations.

Enzymes, Additives and Foreign Materials


If an enzyme or incidental additive is required to be included on a product's ingredient list under the

food labeling requirements

in

21 CFR 101.100(a)(3)

, then that product needs to follow GMO labeling requirements. If the enzyme or incidental additive does not need to be listed on an ingredient list, then it is also exempt from the labeling requirements. Regulators are still undecided about products whose DNA includes trace amounts of GMO-containing foreign material, but they are leaning towards making them exempt.

Very Small Manufacturers


A "very small manufacturer" is defined as, "any food manufacturer with annual receipts of less than $2,500,000." This stipulation would "provide regulatory relief" by exempting 74% of the food manufacturers in the U.S., while only reducing the number of products covered by 4% and the total purchases covered by only 1%. The terms of this definition are still under consideration.
Is Any Amount of a GMO Ingredient Permitted Without Labeling?
The concept of "predominance" in labeling regulations applies here as well. If you are manufacturing a meat, poultry or seafood product that falls under USDA regulations, generally only the most predominant ingredient is subject to GMO disclosure. However, if the most predominant ingredient is broth, stock or water, then the labeling requirement applies to the second most predominant ingredient.
As a rule of thumb, if the predominant ingredient falls under the NBFDS labeling requirements, then disclosure is required. If the predominant ingredient is exempt from labeling under the guidelines, then the whole product is considered to be exempt. For example, take a frozen marinated chicken product that contains BE soy and corn in the marinade. Because the chicken is the predominant ingredient, it is exempt from labeling requirements despite the presence of BE ingredients in the sauce.
What's the Threshold of Tolerance?
This is the number everyone is waiting for. The act presents possible thresholds for the amount of a BE substance that needs to be present in a food for it to be considered a GM food. One option would be to allow manufacturers to include a "technically unavoidable" ingredient that makes up 5% or less of the specific ingredient by weight in a product's recipe without it being considered GM. The proposed text cites the "realities of the food supply chain" as a reason for its inclusion. For verification of compliance, the USDA would check a food manufacturer's records instead of conducting an analytical test.
The second option is to exempt 0.9% or less of a specific ingredient by weight if the ingredient contains a BE substance that is "inadvertent or technically unavoidable." The third option is the most permissive. It would allow for 5% or less of a product's total weight to be made up of BE ingredients. Under this provision, manufacturers could knowingly select and use BE ingredients in their products without needing to label them as long as they make up only a fraction of the overall product weight.
What Happens if a Manufacturer Fails to Comply?
There are no recall or financial penalties specified for non-compliance. However, the USDA does have the ability to audit facilities with minimal pre-notification in order to enforce the regulations. The legislation also enables manufacturers to appeal audit findings in order to make corrections prior to the investigation results being posted online. Upon the completion of an audit, the USDA plans to post the information via public notification and maintain the results in an archive accessible to the public including consumer advocacy groups and other litigating agencies.
Are you prepared to comply with the upcoming GMO labeling regulations? It's time to examine your entire supply chain to determine if your product could contain GMO ingredients. There are many nuances to the standard and serious implications unique to each individual business. If you would like to discuss any aspect of the standard and how it may affect your business model, please reach out to our experts.
In addition to analytical GMO testing, Mérieux NutriSciences also offers solutions for non-GMO supply chain surveillance and verification using the technical depth we apply to our food safety audits. Learn more about our full-service GMO offerings by downloading our GMO testing information sheet now.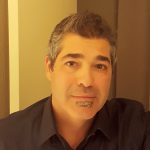 Todd E. Napolitano, MA, PhD
Business Development Manager, Technical Sales, Mérieux NutriSciences
Todd E. Napolitano is the Director of Business Development and Program Manager for Mérieux NutriSciences' GMO Services division.  Todd has a broad background in analytical services in food, materials, and environmental sciences. He hails from Scarsdale, NY, and currently resides in Haddonfield, NJ with his two children.