You know the routine. You're sitting at your desk trying to catch up on paperwork when you receive the notice: "Important Meeting in 30 Minutes in the Conference Room. Topic – Last Month's Butterfat Losses."
It seems every month you have the same issue – unaccounted losses in your dairy operation. How does it happen?
Losses of product or butterfat can be complicated in today's dairy operations. There can be physical losses, in the form of leaks and spillage, and losses due to non-conforming products and damaged goods, or there can simply be the lack of properly accounting for the use of ingredients, milk solids, of butterfat.
These losses can be multiplied by improper testing and standardization or by inaccurate accounting of the products. Through overfills and delivery errors, you could have losses of monumental portions before you realize it.
If this sounds familiar to you join us in November for our one-day Dairy Shrink and Loss Course which examines the key attributes that can lead to uncontrolled and unaccounted for losses. In addition to a practical look at how to reduce losses, the course includes a primer on understanding and utilizing the Federal Market Order.
Our dairy shrink and loss course examines the key attributes that can lead to uncontrolled, and even worse, unaccounted for losses. Join Andy Novakovic, Ph.D., of Cornell University, and myself as we take you through Dairy Shrink and Loss.
Date: Wednesday, November 7th, 2018
Time: 8 am – 5 pm
Location: Regus, 5600 North River Road, Suite 800, Rosemont, IL, 60018
Learning Objectives:
Understand Milk Composition and how it affects loss control
Identify Loss Hot Spots found in dairies
Discover how to put together a Fill Control that meets Regulatory requirements but does not promote excessive product giveaway
Understand how Formulation and Standardization effects product loss
Explore the basics of The Federal Market Order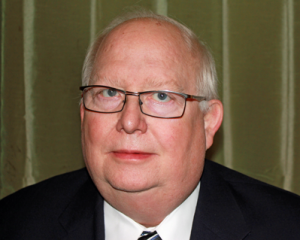 Tedd Wittenbrink
Technical Consultant, Mérieux NutriSciences
Tedd Wittenbrink has more than 30 years of management experience in the food industry. He is an American Society for Quality Certified Quality Auditor and has a proven track record in developing and implementing Food Safety / Quality Assurance Programs. His employment history includes tenures with Beatrice Foods, Hawthorn Mellody Farms Dairy, and Borden Inc. During his career, he has held positions of QC Manager, Director of Quality, and Corporate Quality Assurance Manager.