Mérieux NutriSciences and Biofortis are excited to welcome our new Principal Scientist, Oliver Chen, PhD, formerly the Interim Director of the Antioxidants Research Laboratory at the Jean Mayer USDA Human Nutrition Research Center on Aging, Tufts University. Oliver is a great addition to our science team, assisting our r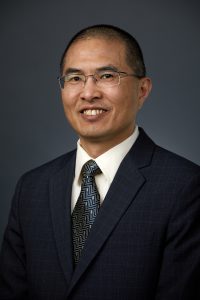 esearch sponsors with their clinical nutrition projects. We sat down with Oliver for a quick Q&A to pick his brain on some important topics in the industry.

Q: From your perspective what are the emerging trends in nutrition research?
A: Gut bacteria and sarcopenic obesity are two emerging research areas with a marked impact in coming years. Gut bacteria and other microbiome-related research has gotten a lot of media attention while sarcopenic obesity has not, at least not yet, and may need further explanation. Sarcopenic obesity is characterized by decreased muscle mass and increased abdominal fat in older populations. More importantly, it is associated with a higher risk of frailty, disability, morbidity and mortality than obesity or sarcopenia (muscle mass and function loss) alone.
Thus, the efforts taken to promote healthy aging must consider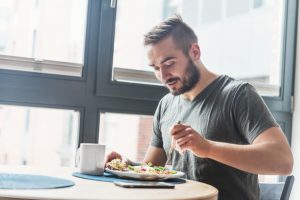 both preventing obesity and maintaining or increasing muscle mass and function. Consumption of fruits and vegetables is associated with a reduced risk for obesity and inversely associated with sarcopenia. Even though the low calories and high nutrient density are probably accountable for the noted effects, phytochemicals, including polyphenols, carotenoids, fiber, and others may also exert actions in the prevention of obesity and sarcopenia. More evidence must be gathered from clinical studies with considerations given to type and dose of phytochemicals, interaction with exercise, robust study design, subject type (genetics, ethnicity, age, gender, and the existence of sarcopenia or central adiposity).
The importance of the gut microbiota has been discussed more frequently by the media and in scientific communities.  The microbiome composition and functionality has been found to be linked to a plethora of health issues, such as obesity, inflammatory bowel syndrome, depression, cognitive decline, diabetes, and fatty liver, and drug efficacy. While research in this area has been growing very rapidly in the past ten years, I feel that the more we know the less we understand the intimate interactions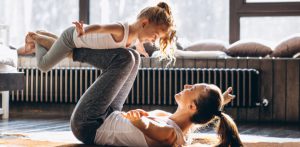 among host, bacteria, and environment.
My own research showed that cranberry polyphenols and fiber can modulate the gut bacteria composition. This data suggested the inclusion of plant foods can modulate the gut bacteria, especially in people who consume too few fruits and vegetables but a lot of meats, dairies, and sweets.
We expect to learn much more about both of these emerging research areas in the coming decades. I'm glad to be a part of the effort to extend our scientific knowledge in the field through our projects at Biofortis.
Q: What are some of the highlights of your past research at Tufts University?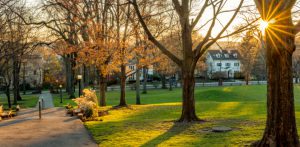 A: When I was in my twenties and early thirties, I was not so aware that how I lived could have a great impact on my health later in life.
However, having worked on numerous research projects over the years, I've learned that the importance of diet, particularly certain foods and nutrients, and exercise can help me maintain vitality and mobility. Over my research career, I conducted many clinical trials examining potential health effects of almonds, pecans, walnuts, pistachios, blueberries, cranberries, grapes, green tea, dark chocolate, oats, eggs, mangos, and olive and polyphenols, vitamin E, carotenoids,phytosterol, and coenzyme Q10 on blood glucose, inflammation, body weight, antioxidant defense, and exercise performance.
I found that tree nuts would not cause body weight gain and could be included in diets of people with impaired blood glucose control. Furthermore, I found that almonds could help elite athletes have a competitive edge by increasing exercise performance in a time trial.
Also polyphenols in hibiscus flower and dark chocolate could be beneficial to people with hypertension. Thus, most of my research data, including the results gathered from other researchers in the food and nutrition fields, told me that the inclusion of these foods and nutrients could have long-term benefits to my health. The work I've done is important to people.
Q: Do you take dietary supplements?
A: I have been researching what antioxidants can do for human health for 25 years. Early on, I was fascinated by the idea that free radicals are the origin of disease. Free radicals are capable of damaging cells and genetic material, yet the human body generates free radicals as the inevitable byproducts of turning food into energy and fighting viral infections. Other free radicals are generated in the skin when exposed to UV light. We also breathe in free radicals constantly.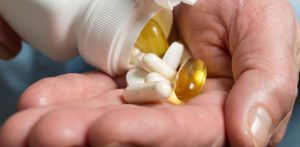 As we age, our bodies produce more free radicals and also experience a reduction in antioxidant defense. Dietary antioxidant supplements may be helpful to fight against free radical-related diseases. With this mind, I began to take dietary supplements to complement my diet even though I do have a healthy diet.
There are hundreds, probably thousands, of different compounds that can act as antioxidants. The most familiar ones are vitamin C, vitamin E, coenzyme Q10, lipoic acid, carotenoids, and polyphenols, along with the minerals selenium, zinc, copper, and manganese. Currently, I do consume several dietary supplements, which is in line with my research and education. Nutrition should come primarily from foods, but I add several supplements daily to complement my diet.
Q: Do you have any other tips for slowing down the aging process?
A: I strongly recommend following a lifestyle that can maintain vitality and physical performance, which can contribute to slowing the aging process. Aging is an inevitable process for everyone, but the rate can vary between people. Even though genetics play a big role in the process, lifestyle factors also contribute, particularly in the development and progression of chronic diseases or disabilities, such as cognitive decline and loss of muscle mass and function (sarcopenia). Personally, I've been doing speed walking and jogging for more than 18 years now. In order to maintain my muscle mass, I recently added a resistance training regimen into my exercise routine. After all this weight lifting, I am very happy to see some physical evidence of all that work!
But I believe the goal that matters to that by doing this exercise, I can extend the time of independent living while into my later years. It has been suggested that a gait faster than 0.8 meter per second is a predictive measure for whether a person can live for 15 years or longer so I continue to push myself to keep walking and to walk fast.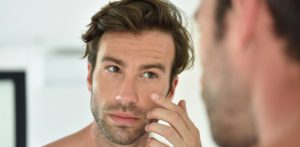 Maintaining cognition is another aspect of aging. I like to think that my work as a scientist is keeping my brain in good shape, but I also focus on foods believed to support cognitive health such as avocado (a good source of lutein), cocoa (a good source of epicatechin), almonds (a good source of vitamin E and oleic acid), extra virgin olive oil, kale, and 3 or 4 servings of fruits (orange, apple, pear, banana, blueberries). Besides, these are great foods to eat and enjoy!
If your company needs to conduct a clinical trial on a current product or develop a new product to meet consumer preferences, the experts at Biofortis can help. We support our customers in their quest to create innovative, market-leading products by generating scientific evidence through randomized clinical trials. We customize our approach for each project to meet your needs. Our services include dietary intervention, nutrition research, microbiome research services, clinical trials, sensory studies and consumer research. Ready to start your project? Contact us now.

Meet the Author/Interviewer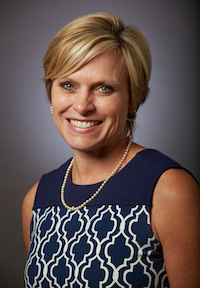 Jill serves as the Director of Business Development of Biofortis Innovation Services, a wholly-owned subsidiary of Merieux NutriSciences. Located in the Chicago area, Biofortis is a Contract Research Organization (CRO) providing clinical research, sensory & consumer research, and literature assessment services to the dietary supplement, food and pharmaceutical industries.