In September, I attended the Society of Sensory Professionals (SSP) annual meeting in Cincinnati, Ohio. Although I have been involved with this organization for a few years, this was my first SSP annual meeting. While it has taken me some time to write this summary (cough, cough), it was a great experience and I wanted to share some of the most impactful takeaways for other sensory scientists who may be looking to attend in 2019. 
Think Globally:  By now, I think we all recognize that we operate in a global economy. A number of us work for multinational corporations and regularly communicate with team members in other countries. However, if you are in a domestic firm can you still operate without a global view? I think the answer is no. In the food industry, we are in an era of consolidation with smaller firms being acquired by larger ones each day. With domestic firms turning international, we as sensory scientists must change our domain of expertise and our strategic view.

Our knowledge may need to stretch from localized markets to broad appeal. On the other hand, we may need to think regionally, but regionally in a completely different area of the world.  In all cases, this paradigm shift must be practiced until it is innate. Each project and each product now must perform in a different context—and so must we. Further, we must build our global network as we have built our local support system

one fellow sensory scientist

at a time.

Your Statistician Should be Your BFF:  Early and Often. That's what we say at Mérieux NutriSciences. All stakeholders should be included early and often, including those that will evaluate data after a sensory study concludes. Often we assume that the statistician will sort out all our needs and wants when we pass the data their way, but so many times, we have made their work harder, if not impossible, with an experimental design that leaves a lot to be desired. At SSP, I attended an exceptional panel discussion where different studies were examined from a statistical view. Challenges included reduced sample size, the combination of qualitative and quantitative data and the like. It was exceptional to hear from the statisticians on the panel (and a few in the audience) about different ways to view and interpret the data. The one agreed upon tenant: involve your statistician early and often. Share your objective, resources and constraints and allow your customer a voice early on in experimental design. It will pay dividends beyond imagination!
Tell a Story Using Data:  As sensory scientists, we think about the target audience for a given product. We set demographics for panels, fret over incidence rates and pull our hair out recruiting sensory panelists for particularly

distinctive

panels. So why, when faced with multiple stakeholders of sensory results do we struggle with presenting data?  Often, we are asked to share findings in meetings with a variety of demographics in attendance: CEO, Product Development, Quality Assurance, Legal and Brand Management to name a few. Each needs different takeaways and requires different levels of details. It's difficult! Some great tips I picked up for effective presentations were: executive summaries up front, color coded themes throughout the presentation and using bright colors for important data/findings you want to highlight and gray tones for background noise. These are simple techniques, but when followed consistently will be successful.

Bridge From Academics to Industry:  I would challenge anyone to attend a technical conference and fail to find the desire for more information on how to translate everything we all learned in school to what we can execute every day. So many of us come out of sensory or food science programs and we have learned the standards:  discrimination testing, hedonic testing, in-home use studies, and central locations tests with n=300+! But, when we find ourselves in industry jobs with budget constraints we wonder, "Where was the discussion of budget?" in the classroom. There is a distinct need for a translator of when and where large scale sensory tests are applicable and when a guidance test can be executed in a practical and cost-effective way. Once you learn how to balance large and small studies,

there is cost-effective sensory testing out there

and knowing where to find it is half the battle.

Communicate:  As part of our professional development curricula at SSP we had the pleasure of learning from a communication coach on professional communication tactics. Her mantra was "show up, stand up, speak up!" It was a bold statement to hear, but for those of us who are loud-mouths (with a bit of editing) on a daily basis, we wholeheartedly agree this is the way to go. In the sensory field, we have a majority of female scientists, but even more après-pot a number of scientists that spend their careers watching, listening and internalizing messages from others. With so much knowledge absorbed, there has to be a polished vehicle for sensory scientists to be a driving force in their respective circles. Her mantra delivers that vehicle in spades. Raise your hand share what you know, and give direction from the audience that counts—the consumer!
Mérieux NutriSciences' Sensory Program has an array of sensory tests available for all your product needs – and our experts will happily consult you on which test and the design if you don't have something already in mind. Reach out today to get started!

Meet the Author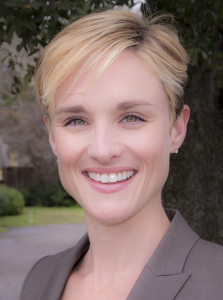 Gillian Dagan, Ph.D, CFS
Research Services Business Development Director, Mérieux NutriSciences
Dr. Dagan joined Mérieux NutriSciences with the mission to grow the Research Services business unit that provides clients with customized research projects like sensory testing and shelf life studies. She previously served as Chief Scientific Officer of ABC Research Laboratories where she developed sensory and quality assurance programs for manufacturing and food service clients.