Testing for bacterial pathogens that cause foodborne illness is common in today's food industry. Viruses such as norovirus (NoV) and Hepatitis A (HAV) can be sources of foodborne illnesses, but testing for these viruses in food is much less common.
Norovirus is the most common cause of foodborne illness in the United States, accounting for 58% of foodborne illnesses. According to the Centers for Disease Control and Prevention (CDC), norovirus causes between 19-21 million cases of acute gastroenteritis yearly, contributing to an estimated 56,000-71,000 hospitalizations and 570-800 deaths each year. 
Hepatitis A is another virus of concern in the food industry, however cases of illness are much less (around 2,000) due to the availability of a vaccine against this virus.
Both viruses are highly transmissible via the fecal-oral route and are associated with outbreaks in a wide variety of foods such as leafy greens, fresh fruits and vegetables, and shellfish. These foods are often eaten after limited or no processing, which can contribute to the persistence of viral particles.  
Viruses are commonly spread by food handlers or by person-to-person contact, but can also be spread through environmental contamination. For example, contaminated water that is used to wash raw food or contaminated water where shellfish are harvested. As a result, it is difficult to identify the source of contamination in most outbreaks.  
Inactivation of viruses in foods is difficult and sanitizers like chlorine, chlorine dioxide, organic acids and ozonated wash that are commonly used for bacteria do not necessarily reduce viral contamination. Foodborne illnesses resulting from viruses are common, however testing for viruses in food is not common. The following are Four Reasons to Test for Foodborne Viruses.
Prevention:

Prevention is key when reducing viral contamination. It is better to focus on preventive measures to avoid contamination rather then trying to remove/inactivate viruses from food.



No Safe Limits: Few virus particles are needed to cause human illness. For NoV, the infections dose is very low, around 1-10 particles. For HAV, the infectious dose is low, presumed to be around 10-100 particles.

Response to an Outbreak: It is important to get a better understanding of sources of virus contamination.
Verification:

Food business operators can verify their process, cleaning and hygiene through product testing and environmental swabbing.
Mérieux NutriSciences' Food Science Center's virus detection laboratory in Crete, IL, is one of a small number of labs in the United States dedicated to virus detection. Routine methods for culturing NoV and HAV do not exist, so molecular biology-based methods are used for detection. Norovirus (genogroups GI and GII), and Hepatitis A can be detected using Real Time PCR following the ISO Method in water, shellfish, fruits, vegetables, herbs and spices and swabs.
Are you in need of virus testing services for your produce and/or other food products?
Contact us now to get more information on how we can help!

Meet the Authors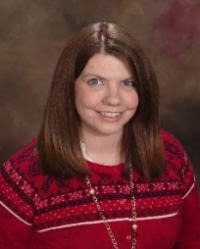 Katherine Burke
Business Development Manager, Food Science Center, Mérieux NutriSciences
Katherine has been with Mérieux NutriSciences for over 6 years and is currently the Business Development Manager for the Food Science Center. She works closely with food safety professionals assisting with a variety of specialized molecular testing programs and contract research studies including shelf life, process validation, method validation and challenge studies.