Training for on-farm fruit and vegetable operations in the Produce Safety Rule is proceeding. The FDA and state departments of agriculture are offering on-farm educational inspections prior to regulatory inspections in their "educate before we regulate" approach. With the emphasis placed on worker hygiene, soil amendments, wildlife & domestic animal intrusion and irrigation water testing; I wonder if we may be missing an important aspect in post-harvest handling. Sanitation of harvest and packing shed equipment is critical to ensure pathogens don't become established in the equipment and serve as a source of contamination.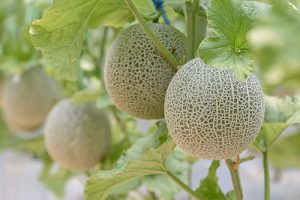 The 2011 Colorado cantaloupe outbreak was an industry changing event. Never before had we seen such a widespread outbreak of Listeria monocytogenes in a raw agricultural commodity. An investigation revealed a series of sanitation, operational and equipment design issues that, when linked together, caused an all-embracing, prolific issue. Significant among these factors was the lack of use of an effective antimicrobial in the water used to chill product and also, poorly designed equipment (that was difficult to clean) being used to sort and convey product. The Produce Safety Rule provides nothing to prevent the factors that caused the 2011 cantaloupe outbreak. Or does it?
The Produce Safety Rule training follows an established format as developed and implemented by the Produce Safety Alliance. This ensures consistency in training regardless of the entity conducting the training. However, post-harvest handling and sanitation training does not receive the level of emphasis needed to ensure the adoption of safe handling practices during post-harvest handling of produce. Post-harvest handling and the processing of raw fruits and vegetables (produce) adds value to the products. Yet, failing to ensure safe post-harvest handling can result in pathogens inadvertently contaminating the product.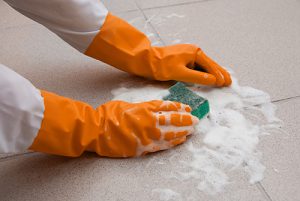 Subpart K of the Produce Safety Rule addresses the sanitation of surfaces that have contact with product. Specifically addressed is the need to adequately clean and sanitize contact surfaces such that product is protected against contamination with known or reasonably foreseeable hazards. Products that are processed or pass through an on-farm or off-farm packing shed are subject to cross-contamination. Traditionally, packing sheds were seen as a part of farming operations. For cross-contamination prevention to occur these operations need to be considered as processing operations where hazards and risks are analyzed accordingly as part of a food safety plan hazard analysis and strategies implemented that are designed to prevent cross-contamination. Part of the food safety system is developing effective sanitation programs that provide for sanitary equipment surfaces and shed operations.
The Produce Safety Rule provides the requirements necessary for handling harvested produce in the packing shed. In addition to these requirements, 21 CFR Part 117 Subpart B provides a list of Good Manufacturing Practices that are applicable to ensure product is compliant with the Food, Drug, and Cosmetic Act.
Are you looking for continuing education opportunities? Our upcoming Microbiological Concerns in Food Plant Sanitation and PCQI courses may be just the courses that you need. Click below to find out more.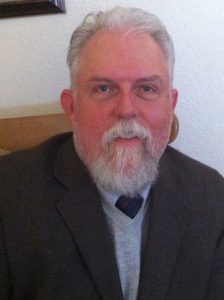 Jeff Lucas
Technical Director, Mérieux NutriSciences
Jeff Lucas is a food industry professional with over 30 years of experience in food safety management. He currently instructs and consults on issues such as HACCP, FDA Preventive Controls, environmental monitoring, pathogen reduction, and food quality management. Jeff has experience with food safety and Global Food Safety Initiative management.