Co-authored with Erdogan Ceylan
Every summer, I sit under the carport with my family and shuck a few buckets of corn that we later boil and quickly freeze. I never thought much about that home process until I started working at the Mérieux NutriSciences Food Science Center and interacting regularly with customers who are on a much larger and elaborate scale doing the same thing with their vegetables.
Blanching vegetables not only improves product quality by changing the texture, preserving the flavor and color, but it can also serve as a critical control point in regards to pathogen inactivation. 
The U.S. Food and Drug Administration's (FDA) Food Safety Modernization Act (FSMA) requires that facilities implement a food safety system that incorporates validated process controls to eliminate food safety hazards.
Thermal treatments like water blanching and steam blanching can be used to reduce or eliminate foodborne pathogens like Salmonella, Escherichia coli O157: H7 and Listeria monocytogenes that can be found in raw vegetables. Typical water blanching temperatures range from 70⁰C to 100⁰C. Steam blanching, which is typically used for finely cut and smaller vegetables, will employ steam for several minutes.
When validating the process there can be a couple of different approaches. The first would be to use an appropriate surrogate culture, as most equipment is located in a facility that is not capable of processing samples that are inoculated with pathogens. Products are inoculated at a high level and then treated. The inoculated, untreated controls and inoculated treated samples are collected and enumerated in the laboratory.
The difference between the untreated and treated sample demonstrates the log reduction. Depending on the process, mesh or metal bags can be sent through the system. A whole batch may need to be inoculated, or samples could be color coded. For example, for bell peppers using red and green peppers, both can be used simultaneously to differentiate which ones are inoculated or not.
The second approach would be an in-lab study using the pathogens of concern. This works well for processes that can be easily mimicked in the lab following time and temperature parameters as prescribed in the product facility. A water or steam bath is used and samples are again inoculated at a high level, treated and enumerated to observe what log reduction is achieved.
For locations that have many different types of produce and processing parameters, an expert scientist can review those parameters making recommendations for evaluations. Common parameters to review include product description, process description, cut size, time, temperature and bed depth.    
Although blanching is a common practice, even amongst consumers, it's good to know whether that process is effective enough against pathogens of concern. Contact us to share about your products and process so that a validation study can be custom designed for your needs.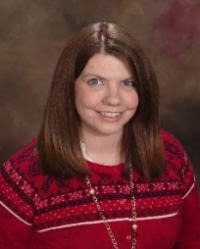 Katherine Burke
Business Development Manager, Food Science Center, Mérieux NutriSciences
Katherine has been with Mérieux NutriSciences for over 6 years and is currently the Business Development Manager for the Food Science Center. She works closely with food safety professionals assisting with a variety of specialized molecular testing programs and contract research studies including shelf life, process validation, method validation and challenge studies.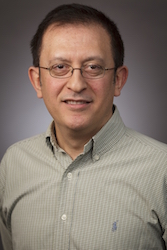 Dr. Erdogan Ceylan
Fellow, Mérieux NutriSciences
Dr. Ceylan works as Director of Research for Mérieux NutriSciences. He specializes in thermal and non-thermal process validation studies, challenge studies, shelf life studies, detection, identification, and control of foodborne pathogens and spoilage organisms in raw ingredients and finished products. Dr. Ceylan consults with the food industry on FSMA, HACCP, sanitation, microbiological risk assessment, prevention strategies, process control and regulatory requirements. Dr. Ceylan serves as the Responsible Official for the Mérieux NutriSciences select agents and toxins program under the Federal Select Agent Program for Clostridium botulinum research studies. A renowned scientist with nearly 20 years of experience, Dr. Ceylan has given presentations at international meetings including the International Association for Food Protection (IAFP) annual meeting, International Food Technologists (IFT) annual meeting, Reciprocal Meat Conference (RMC), International Dairy Food Association (IDFA) Conference, National Confectioners Association (NCA)/ International Association of Confectioners (PMCA) Quality Management Workshop, North Dakota State University Feed Safety Short Course and Pet Food Forum. He is a member of IAFP and IFT. Dr. Ceylan authors the Yersinia chapter in the Compendium of Methods for the Microbiological Examination of Foods (5th edition) and has published a number of articles in peer-reviewed journals and trade magazines.