The following installment is Part III in my series exploring the National Bioengineered Food Disclosure Standard. This is the new GMO law in the United States, and the implications broad in reach, vast in the sheer number of products affected, and clear as mud when it comes to loopholes. The regulation seeks middle ground. In practice, it remains to be seen.
In Parts I & Part II, I focus on the most critical elements or the regulations, the potential implications, and the various paths to exemption.  Here in Part III, I will attempt to flesh out the associated costs of compliance. When taken as a whole, these three pieces can serve as satellite imaging, a high-level map, if you will. In order to fully understand how the regulations will impact your company and your product line, a ground-level plan needs to be developed. I implore you to get ahead of the curve because preparation and base-line data will help you make important decisions in advance of go live (January 1st, 2022).
Having received quite a lot of client feedback on the matter, I am concerned with the general level of uncertainty. There seems to be a pervasive assumption among many in the food industry that this labeling law affects "Non-GMO" products. Perhaps this is a reflex reaction based on the way things have been.  Maybe it's wishful thinking.  I don't know. But I do know two things for sure…
This law is not targeting "Non-GMO" food products. To the contrary, it takes aim on any product that contains or may contain BE/GMO ingredients.
Generally speaking, if your ingredients label contains any of the very common commodities/ingredients on the USDA's List of Bioengineered Foods in any form, you are subject to this law unless otherwise exempt.
In other words, the preponderance of the food industry and its products are subject to this law. You cannot wait to strategize. How will the new law impact you? There's theory and there's practice. But in the end, the proof of the pudding is in the eating. The direction you take is for each company to decide for itself. Either way, Mérieux NutriSciences can help you navigate this path, be it towards disclosure or exemption.
Quick Review
Mandatory Compliance Deadline: January 1st, 2022. That's what it all comes down to. But what is required of you? And how will you get there?
New Definition: Bioengineered or BE – that's the new, broader term for GMOs established by AMS.  The statutory definition is:
A food that contains genetic material that has been modified through in vitro recombinant deoxyribonucleic acid (rDNA) techniques and for which the modification could not otherwise be obtained through conventional breeding or found in nature.
Excluded from the Definition:
Pet Food
Animal Feed: If an animal consumes BE feed, it is not considered BE nor are its products (this is a significant point of difference from Non-GMO Project requirements)
Generally, those products governed under the Meat, Poultry, or Egg Acts (unless, for example, they are not the most prominent ingredient)
The Numbers: There is growing anxiety about the cost of compliance. As detailed in their comments and previous drafts, AMS defines the "relevant economic sectors" pertaining to the food manufacturing industry as containing 166,975 total firms. Of these, a whopping 164,329 or 98% "are expected to be impacted by the rule."
This bears repeating… 164,329 companies will be impacted by the NBFDS.
Some people love this comprehensiveness, others hate it.  The mass of business people in the middle are simply wondering what they're supposed to do and how much it's going to cost.
With regard to paperwork and record-keeping — the demon at the heart of every bureaucracy — AMS is quite specific. It forecasts that Year One compliance will require about 6.85 million work hours costing somewhere around $231 million in one-time/first-time "paperwork costs." Hey, that's $70 million less than the Phillies just agreed to pay Bryce Harper for hitting and catching a baseball. The better news is that ongoing record-keeping costs thereafter are expected to be much lower, somewhere around $38 million for approximately 1.1 million work hours costing some $38 million. That's a heck of a lot better than $231 million.
Before we lament too boisterously, let's boil it down a bit more. USDA estimates about 167,000 respondents will be impacted year one and about 240,000 respondents yearly thereafter. The variance here is due to a variety of factors. The more important point is that although the number of companies impacted rises significantly, the expenses drop significantly as well.
Year One: The estimated cost of record keeping compliance is $1,385 per company.
Yearly Thereafter: The estimated cost of record keeping compliance drops to $159 per company.
These calculations draw upon a $70,000 average yearly salary for compliance officers as established by the Bureau of Labor Statistics.
Keep in mind, too, that by exempting companies with annual receipts less than $2.5 million, AMS has managed to exclude almost 19,000 "very small business" citing financial and other burdens. This suits you just fine if you own a very small company making corn salsa because you are exempt from the regulations. You can always self-disclose if your product contains detectable BE/GMO. At the same time, this appears to skirt the issue of the public's right to know just because the product in question is not mass-produced on a large enough scale. Keep one thing in mind here — AMS comments very clearly that the number of actual products produced by very small companies is relatively very small in itself and exempting them will have minimal impact on the breadth, scope, and comprehensiveness  of the program
Okay, now for hard cheese. These are just the numbers for record keeping. The numbers for total economic impact are staggeringly higher. USDA estimates that cost of the NBFDS will "range from $598 million to $3.5 billion for the first year, with ongoing annual costs of between $114 million and $225 million." I have a tough time understanding this. Frankly, it's difficult to assess the potential costs of compliance with $3 billion in wiggle room. Can you imagine your accountant estimating your expenses give or take $3 billion? That's the GDP of the Cayman Islands (at least what they report).
So there you have it. The numbers are quite large… or they may not be. Again, the proof of the pudding is in the eating. My point in laying out the associated costs of compliance is not to scare anybody. To the contrary, my goal is to fortify your resolve to plan ahead.
Understanding the potential impact these new regulations might have on your business and your product line is critical to assessing your risk and planning for exemption if you so desire.
As I said earlier, taken as a whole, the three-part series provides a high-altitude view of the GMO regulatory landscape. But you know it comes down to the boots on the ground. So lace 'em up.
Understanding how the National Bioengineered Food Disclosure Standard might impact your business is not an option, it's a necessity. So is testing as a core facet of your overall risk-mitigation platform. Contact us for a free impact assessment and summary of the Mérieux NutriSciences' GMO Surveillance, Verification, and Risk-Mitigation Program.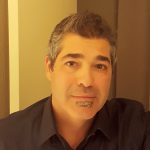 Todd E. Napolitano, MA, PhD
Business Development Manager, Technical Sales, Mérieux NutriSciences
Todd E. Napolitano is the Director of Business Development and Program Manager for Mérieux NutriSciences' GMO Services division.  Todd has a broad background in analytical services in food, materials, and environmental sciences. He hails from Scarsdale, NY, and currently resides in Haddonfield, NJ with his two children.