Highlights
Food Safety Audits During Production Fluctuations

Remote Audits as a Complement

Safety First During Audits
As our country progresses through the COVID-19 pandemic, few industries have been hit harder and with more variability than the food industry.  The news headlines are full of reports of farmers having to destroy their crops, processing plants overwhelmed by large numbers of employees testing positive for COVID-19, foodservice operators struggling, and grocery store workers continuing to keep the shelves stocked to ensure we have access to a supply of safe food.  With hospitals and medical facilities focused on treating and preventing the spread of this virus, food safety has never been more critical.
A Tale of Two Industries
One of the interesting things we have seen in the food industry is the drastically different effect the pandemic has had on different sectors of the industry.  The sites that provide product and services to the food service industry have faced drastic declines in demand, while sites providing product and services to retailers have never been busier.  Each of these situations creates different pressures on the food safety programs and makes audit activities an even more critical part of the food safety chain.
When production increases rapidly, sites must hire and train new and temporary employees.  It is important that audits continue to be conducted to ensure the new employees are following the food safety programs and understand the effect that they can have on the safety of the finished product.  Production increases can also lead to less time being dedicated to pre-requisite programs such as sanitation and preventive maintenance.  The reduced time allocated for either of these programs can lead to insufficient sanitation or maintenance failures that could result in microbiological and foreign material contamination risks.  By continuing to conduct food safety audits and ensure implementation of these programs, food safety risks can be minimized and recalls averted.
Organizations that provide product to the food service sector are not immune to similar potential problems.  Because of rapid declines in production, organizations may be forced to make tough decisions that can lead to cuts in staffing, and other hard decisions about how to allocate resources.   Companies should prioritize sanitation and food safety during the crisis.  Audits can help to identify areas where the programs may need that "extra attention" and help to identify weakness so that they can be corrected before becoming bigger problems.
The Use of Remote Activities to Aid in the Audit Process
The use of Information and Communication Technology (ICT) as part of the overall audit process has become a key discussion point and GFSI has recently published (for public stakeholder consultation) the proposed Benchmarking requirements that would allow for remote activities to become part of GFSI recognized certifications.  While not currently allowed, implementation of the new guidelines would create a pathway for the Certification Process Owners (CPOs) to create processes that would allow for remote activities to be used in combination with an onsite audit.
Non-accredited remote audit programs have also been developed and refined and can be used by auditing companies and manufacturing sites during the COVID pandemic, when buyers and customers still require external verification that food safety plans and prerequisite programs have been maintained and effective.  A remote evaluation can provide assurances that food safety processes are being followed, but there are some limitations that must be further explored to ensure the integrity of the audit process.  Food manufacturing is a bit different than making "widgets" and there are some unique risks that must be considered.  Using a hybrid approach that includes a remote program evaluation followed by an onsite audit of the implementation, is one tool that is very useful for ensuring food safety and preventing recalls.  This allows for both an in-depth review of written programs, as well as the in-depth inspection of the facility, employee practices, and the site environment.  As technology progresses and the remote audit tools are improved, there may be a time when less complex processes could be fully assessed remotely.
Maintaining the Safety of Auditors and Staff
The Food and Agriculture Industry has been designated by the US Government as part of the critical infrastructure, and as such, it is expected that we continue to perform our normal jobs of ensuring the ongoing food safety, employee hygiene, and sanitation activities at food manufacturing plants.   Some of the key practices that have been implemented include:
Effective social distancing, including limiting the number of in-person attendees for opening and closing meetings
Proper use of protective clothing, as outlined by the Centers for Disease Control & Prevention (CDC) and other trusted industry experts
Frequent hand washing, using hand sanitizer, and using gloves
Use of disposable masks when entering sites as a precaution for the site
Sanitizing of frequently touched surfaces, computers, phones, etc.
Self-monitoring for COVID-19 symptoms and immediate notification if any symptoms are exhibited or if there has been contact with anyone exhibiting symptoms or confirmed positives
Reassigning audits to local auditors who can drive, and changing travel patterns to avoid areas of high risk
Requesting information from audit sites to confirm that they have implemented protective programs
What We Do
Mérieux NutriSciences Certification has developed a "Virtual Food Safety Evaluation Tool" that would allow our auditors to conduct an evaluation of an organization's food safety plan and key pre-requisite programs.  The process would begin with a review to ensure the remote evaluation meets your customer needs and that adequate communication tools are available for sharing documents, records, and conversations with employees responsible.   The program is designed to provide assurance that food safety requirements are being maintained, even when travel to the site is not possible, and can be complimented by an onsite audit at a later date.

Meet the Author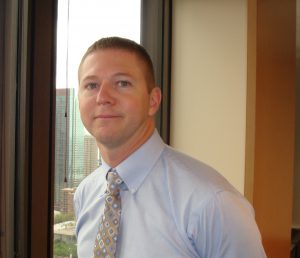 Martin Fowell 
Director of Auditing Operations, Mérieux NutriSciences Certification, LLC
Martin received his Bachelor of Science degree at the University of Wisconsin – Platteville in the field of Agricultural Business, with a minor in Animal Science.  During and immediately after completing his degree, he worked as a Quality Assurance Manager in the cheese industry.  He later worked in a regulatory role doing food safety inspections for the Wisconsin Department of Agriculture.  In 2001 Martin joined Silliker/Mérieux NutriSciences as a Food Safety Auditor.  He has been promoted into different management roles within the company including Regional Auditing Manager and Certification Manager.  In his current role as Director, he is closely involved with auditor training and calibration programs, as well as serving on the GFSI Stakeholders Advisory Forum.